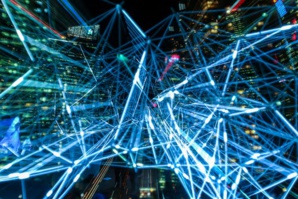 Dailycsr.com – 30 December 2020 – Race to 5G is gaining momentum as many began are even conducting dialogue on the same. However, the journey doesn't seem to have a destination as the wireless technology seems to evolve constantly. The U.S. seems to maintain its track record on leading in this game as a leading "business intelligence", Deloitte informed that the country prevailing in the race to 5G adaptation could have over a "decade of competitive advantage".
In order to unlock the "full potential of 5G, the U.S. will need to lead in the development process for "global standards". However, only a handful of companies are doing serious work in "research and development" due to the risk involved in the investment along with the requirement of highly expert engineers. Among the said group, Qualcomm happens to be the only American company.
A consensus bases vetting process takes place to validate the "ground-breaking inventions and ideas of these R&D innovators" as measure to hold up the "5G standards" which bears testimony to the "best technologies available". Even though the process involved is "highly collaborative" yet it remains a ground for high competition. Owing to this very reason, the leader who steers the helm of "defining the 5G technical standards" will have "the greatest control over future products and infrastructure".
Talking about so much importance attached to the standards, Qualcomm added:
"All 5G products, including network infrastructure, devices, chips, applications, and more are built from the global technical standard – it's basically a playbook and game rules including cutting-edge technology solutions for the most complex wireless challenges.
"Standards help create better, safer, and more reliable products by providing a common global language for product development and government policies. They also help bring products to market more quickly and affordably".
For more information, click on the following link:
https://thinkabitlab.com/5g-academy
References:
3blmedia.com