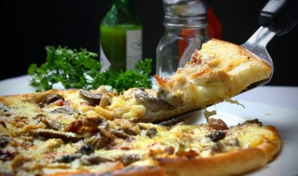 Dailycsr.com – 22 June 2017 – Britain has to shell out annually "£1.2 billion" on its health care systems, warned the BHF, or the British Heart Foundation, which claims that this expenditure takes place due to people's life style across the United Kingdom wherein there is a "lack of exercise" in their daily routine.
NHS England's Chief Executive Officer, Simon Stevens, last year agreed that the taxpayers in Britain are having to spend more on "treating obesity-related conditions" as oppose to the amount spent on fire service or the police related matters. In fact, BHF claimed that thirty six percent of more women are likely to be "physically inactive" in comparison to men, whereby the inactivity figures stood at "11.8 million women compared to 8.3 million men".
According to Sangeeta Waldron:
"The worst area in Britain was the northwest of England, where 2.7 million people are physically inactive. The fittest place in the country is the southeast, where only 34% of adults don't do enough physical activity. The charity defines 'inactive' as not accomplishing government guidelines of 150 minutes of moderate intensity physical activity a week and strength activities at least two days a week".
The U.K. stubbornly maintains a high level of "physical inactivity and sedentary behaviour", while in a combined scale both these "risk factors" pose a threat to the "cardiovascular health" of the population that leads to the "risk of early death". Furthermore, BHF discloses that seventy six percent of England based people were prescribed to follow "cardiac rehabilitation" programme after they faced a cardiac arrest or underwent "heart surgery" as they were considered "physically inactive". BHF advocating "regular exercise" seeks to cut down the risk of "heart and circulatory disease" by thirty five percent, as well as the "risk of early death" could also be brought down by thirty percent.
Waldron found it troubling to see that nearly forty percent of NHS assignments dealt with "modifiable health risk factors" like smoking, "lack of exercise", as well as drinking. The direct annual expenditure of NHS on "diabetes and conditions related to being overweight or obese" amounts to "£16 billion".
In order to bring down the illness caused by inactivity, physical activities need to be made accessible and easier. It is for this very reason that BHF came up with "MyMarathon" Challenge, wherein people, irrespective of their "fitness levels", can part to "improve their heart health". Funds are being raised to support "vital research" against "heart disease". Last year, over thrity thousand people participated in "MyMarathon", whereby contributing funds of more than "£1million".
However, sedentary life does not threaten U.K's health, in fact it is the same problem across the globe as another study involving a million people showed that "physical inactivity costs the global economy $67.5 billion annually in healthcare and productivity losses". While, in the words of Dr. Mike Knapton, the associate medical director at BHF:
"Physical inactivity is one of the most significant global health crises of the moment."
In a concluding note, Sangeeta Waldron added:
"This inactivity is estimated to cause more than 5 million deaths a year - almost as many as smoking, which the World Health Organisation says kills 6 million a year. The costs occur largely in wealthier countries, but as poorer countries develop, so too will the economic burden of chronic diseases linked to inactivity. It would just take an hour a day of exercise to reverse these costs and deaths".
References:
http://www.ethicalperformance.com