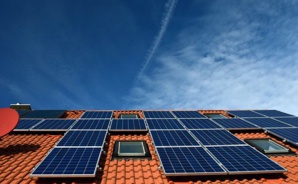 Dailycsr.com – 28 November 2018 – At the "2018 Solar Power International Conference", the LG Electronics USA highlights its role of a top "U.S. residential market" market provider by presenting its "high-efficiency panels" besides unveiling its "all-new energy storage solutions.
While, the Senior Vice president of "LG Electronics USA Business Solutions", Kimun Paik said:
"The U.S. solar market is tumultuous at the moment as the industry deals with import tariffs and aggressive pricing actions from Chinese producers. At LG, our goal is to minimize marketplace disruptions and focus on serving our customers with one of the best-performing solar modules on the market. Our new U.S. solar module assembly plant opening early next year will allow us to be even more responsive to the dynamics of the U.S. market to benefit our customers here."
The "Solar Power International" event congregates the largest number of solar industry professionals of North America, while the LG Solar U.S. Head, Garry Wicka described the same as "the industry's place to be and be seen". Further he added:
"For LG, SPI is not only a launchpad for our innovative energy solutions, but serves as a vehicle toward advancing the company's energy goals and demonstrating our commitment to renewable energy leadership across the U.S. market".
It has been two decades that LG has made an entry into the market and has acquired the place of a "leader and innovator in solar technology". LG's commitment to its customers through "Life's Good" talks about its assurance. In Wicka's words:
"That includes building a sustainable future and providing best-in-class energy solutions".
For more information, kindly visit:
https://3blmedia.com/News/LGs-Industry-Leading-Solar-Panel-Modules-Featured-2018-Solar-Power-International
References:
3blmedia.com