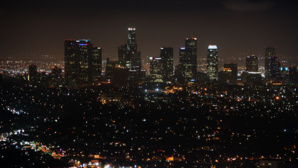 Dailycsr.com – 23 February 2016 – The two words, Sustainability and Los Angeles, have come together in a same sentence thanks to its recent innovative plans. Erstwhile ago it was a "poster city" with poor urban sustainability which was known for its "chronic water shortages", air pollution, over-lit night cityscape, culminating into jammed roads that gets crowed by "millions of single-passenger cars".
However, during the last spring, the administration of the city under Mayor Eric Garcetti, initiated "the residential Property Assessed Clean Energy program" which is otherwise known as PACE. Under the sustainable city plan of Los Angeles, Pace sticks out as an "ambitious project" which attempting to propagate the usage of clean energy besides conserving water and creating "green jobs".
The residents of Los Angeles benefits from the programme PACE in receiving financial support for upgrading respective houses into sustainable homes, whereby installation of solar panels, energy efficient cooling and heating systems are encouraged. Moreover, the financial assistance in upgrading to sustainable homes has to be passed through "an assessment" of the respective "annual property tax bills".
Within a year's span, the programme helped the residents of LA financing over "seventy million dollars" in "home efficiency upgrades". As a result, a projected figure indicates a potential savings of "two hundred million gallons of water" along with "two hundred eighty million kilowatt hours of power". Furthermore, the demand for this sustainable upgrade has introduced "six hundred green jobs". According to the Ethicalperformance:
"It's a big step toward urban sustainability by the City of Angels".
References:
http://ethicalperformance.com/