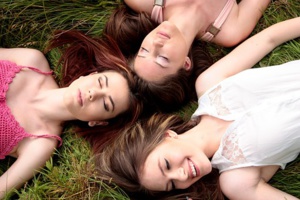 Dailycsr.com – 15 April 2017 – L'Oreal is not only about its "foundations and fragrances" as reaches to the community with "giving back" commitments.
The "beauty giant" just developed a partnership with the "New York Coalition of One Hundred Black Women" for celebrating their "annual role model" programme. On Monday, the 10
th
of April 2017, six young women, five from "local colleges and one high school" met at L'Oreal U.S.A's "Hudson Yard" Office. They all had a purpose for "learning more" about "distinct caree" options in the "beauty, fashion and other technical fields".
To this, the assistant vice president of L'Oreal, Cecilia Nelson-Hurt, said:
"It's about empowering and instilling upon them messages of inspiration".
A four day event was held to mentally prepare the young ladies for "their aspiring career paths", whereby "training, networking opportunities and inspirational talks" were arranged. During the event, various industry connoisseurs like Shaunii Rawls who won the "latest Miss Black Georgia USA beauty pageant", addressed forty young ladies who were interested in "excelling in the beauty and fashion specifically".
While, addressing Rawl told:
"Build a foundation so that your children's children will have more. Dream, believe, and achieve. You are a tiger ready to roar, an eagle ready to fly. You are going to make it."
Moreover, with the week coming to its end, "the young women will also get to shadow women of color in their respected fields, like New York State Supreme Court Justice Tanya Kennedy".
However, Nelson-Hurt also stated:
"We want them to understand that if they can dream it, believe in the power of their own capability, that there's no limit to what they can achieve."
For further information on the "National Coalition of 100 Black Women", kindly visit:
http://www.ncbw.org/
References:
http://www.essence.com