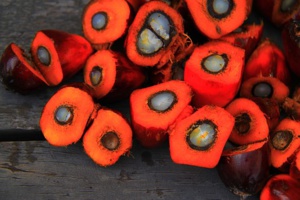 Dailycsr.com – 15 April 2017 – Kraft Heinz stands as the "fifth largest" company in the global food industry with the value of "$26bn", whereby the company has made an announcement revealing that it will be sourcing all its palm oil requirements through an "ethical, transparent and sustainable manner".
The "Roundtable on Sustainable Palm Oil" will be certifying all Heinz's supplies, as a mark for promoting "responsible cultivation" and monitoring throughout the globe.
The new policy introduced at Kraft Heinz incorporates its commitments towards working alongside its suppliers for "improving traceability" that would help in eliminating "child labour", encouraging "care of animals in the trade" and donating "a billion meals" for the one who are in need. The progress made under this project will be revealed in Heinz's "biannual CSR reports".
Previously, the "Rainforest Action Network", a "forest protection group" based out of San Francisco, had called the company of Kraft Heinz, a "laggard" related to palm oil usage, whereby the former now insists that the latter should provide "a detailed plan" of the project, while the stakeholders too should be updated about its progress.
Although, the said commitments of Kraft Heinz was welcomes by the Director of Rainforest Action Network's "agribusiness campaign", Gemma Tillack, he also added:
"It is disappointing … that the policy lacks a deadline for implementation.
"Customers will continue to be at risk of buying products that contain conflict palm oil for years to come."
In fact, another environmental NGO, Mighty Earth, based out of Washington DC, demonstrated similar concerns, whereby the Campaign's Director, Deborah Lapidus, said:
"Instead of a clear plan for sourcing 100 per cent deforestation-free and exploitation-free palm oil, like its competitors Kellogg's and Nestlé did years ago, Kraft Heinz is taking a baby step of buying palm oil certified by the Roundtable on Sustainable Palm Oil."
References:
http://www.ethicalperformance.com