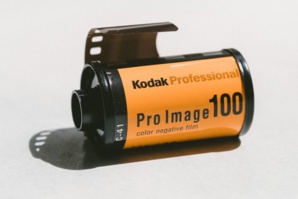 Dailycsr.com – 15 October 2019 – Kodak Moments provides leading "photo products and services" to entertainment properties, retailers as well as consumers. The company uses its "thermal paper product" throughout the nation for "Kodak Moments retail destinations", while in an announcement it has revealed that the same paper products have been "certified under the internationally recognized Forest Stewardship Council® (FSC) Chain of Custody (CoC) standard".
This marks a third party certification wherein SCS Global Services conducted "an audit in July 2019 of Kodak Moments' Thermal Media Manufacturing facility in Windsor, Colorado". The FSC CoC certificate is an assurance to Kodak Moment's customers that the thermal paper of the company used to produce "quality prints and photo products in stores" has been "sourced from FSC certified responsibly managed forests".
In the words of the Custody Manager for Global FSC Chain at Kodak Alaris, Dr. Greg Batts:
"Consumers are more environmentally conscious than ever, and retailers are looking for ways to support sustainability efforts. Having FSC certification is important for this product line in many markets around the world. It demonstrates our commitment to helping our retailers improve their sustainability initiatives and our promise to the principle of sustainable forest management."
Kodak Moments had received its first "FSC certification in August 2018 for its thermal paper product" in Africa, Europe and the Middle East. Following this, in 2019, the company received a "second certification by SCS for its US production", while Greg added:
"I was honored to lead the US team. Later this year we plan to widen the scope of our FSC CoC certification for our thermal paper receiver."
While, the vice-president of "SCS Global Services" at Natural Resources, Dave Bubser said:
"Congratulations to Kodak Moments for taking this step forward. It's important to recognize the positive impacts that this global company is making on the sustainability front, especially through one of the most rigorous of forestry standards."
The Forest Stewardship Council US' president, Corey Brinkema added:
"As the world's most trusted forest certification, the Forest Stewardship Council represents leadership on responsible sourcing. FSC applauds Kodak Moments' decision to earn FSC certification for its iconic line of photo papers".
For further information, kindly click on the link provided below:
https://bit.ly/2lKS36K
References:
3blmedia.com