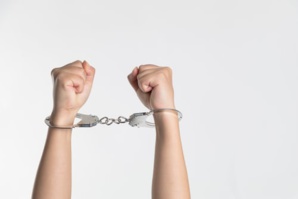 Dailycsr.com – The Senior Vice-President of Koch Industries, Mark Holden, has been awarded the "Margaret Mead Award". The said prestigious honour has been bestowed on Holden by the ICCA, in other words the "International Community Corrections Association" for his work in advancing "criminal justice reform at all levels in the United States.
The above mentioned award receives its name from the "noted cultural anthropologist, ICCA", while the aim of the same is to "recognise" people exhibiting leadership qualities through their work on "corrections reforms". Holden has seen it all from "reforms in sentencing to incarceration to re-entry" as a long-time advocate of "a better criminal justice system" which would enhance public safety and offer second chances like "last year's landmark federal First Step Act legislation".
While accepting the honour, Holden said:
"I'm so proud to have worked with a broad coalition of partners – members of Congress, senators, the president and the White House team – to get this historic piece of legislation passed. It was long overdue, and because of its implementation, we are seeing many lives and families restored. The work we did together, based on work done in the states the past 15 years got us to a much better and historic place. There is a long way to go yet still."
Remembering Mead on reforms' "bipartisan nature", Holden stated:
"Never doubt that a small group of thoughtful, committed citizens can change the world; indeed, it's the only thing that ever has."
"We all came together and got something positive done for people who needed relief, and we all focused on where we agreed and not on where we disagreed. But this was just the first step. We need to keep the momentum moving forward".
Holden holds the fortieth ICCA awardees' position which started as an annual recognition back in the year of 1980. Among the previous recipients of this award are "U.S. Sen Rob Portman of Ohio; Denise Robinson, president and CEO of Alvis House, a nonprofit human services agency; Gary Mohr, former director of the Ohio Department of Rehabilitation and Correction".
In Holden's words:
"This award also celebrates the work of the talented and dedicated teammates that I am so fortunate to work with, both at Koch Industries and in our Stand Together community".
Here is the link to Holden's "full acceptance speech":
https://news.kochind.com/news/2019/koch%E2%80%99s-mark-holden-receives-award-for-criminal-jus
For further information on Holden's work on "criminal justice reform", kindly click on the link given below:
https://news.kochind.com/feature-stories/and-justice-for-all
References:
3blmedia.com