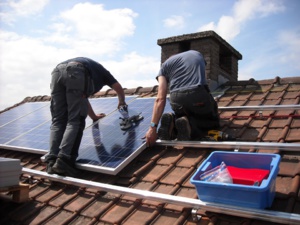 Dailycsr.com – 28 July 2016 – On Thursday, the 28
th
of July 2016, Just Energy Group Inc. has come up with reasons whereby the usage of solar energy as a source of renewable power is becoming increasingly popular.
The blog on solar energy published by Just Energy Group compiles the benefits of the clouds parting to reveal the shining sun rays that penetrate the earth's atmosphere. More and more people today are investing to harness the solar energy as they are becoming more aware of the benefits it provides.
To give simple answers to the question: "Why is solar power becoming so popular?" would be like using solar power simply makes sense, or it's a consistent source of energy that available in abundance in nature which can be tapped into without going through the tedious process of acquiring any permission.
However, click
here
to discover the detailed reasons provided by the blog that puts together information about the surging popularity of solar energy.
References:
ethicalperformance.com