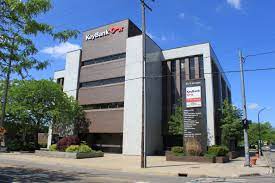 KeyBank is organizing a workshop in Buffalo, NY, specifically for individuals interested in becoming first-time homeowners. The workshop will be conducted by Saleem Shabazz, a KeyBank Community Development Loan Officer (NMLS# 474996), who will provide valuable advice and information regarding various products and assistance programs available to support first-time homebuyers.

Scheduled for Wednesday, July 5, 2023, the seminar will be held from 3:00 p.m. to 5:00 p.m. at the Frank E. Merriweather Library, conveniently located at 1324 Jefferson Avenue in Buffalo. Attendance is free, and participants are encouraged to arrive 15 minutes before the start time.

During the workshop, attendees will have the opportunity to gain insights and practical tips on homeownership directly from KeyBank, a member of the FDIC (Federal Deposit Insurance Corporation). KeyBank's Mortgage and Home Equity Lending products, although not FDIC insured or guaranteed, are readily available to individuals seeking credit secured by residential real estate. It's important to note that KeyBank provides credit without discrimination based on race, color, religion, national origin, sex, handicap, or familial status. However, all credit products are subject to collateral and/or credit approval, terms, conditions, availability, and may be subject to change.