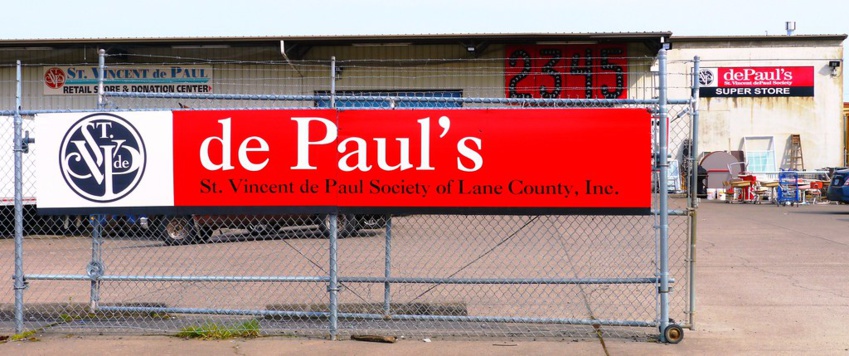 KeyBank has awarded a $150,000 grant to the St. Vincent de Paul Society of Lane County (SVdP) to support its Shed-ucation initiative, an innovative new program spearheaded by SVdP in collaboration with Lane Workforce Partnership and the Lane Educational Service District (ESD).

Students in Career Technical Education (CTE) courses at rural public high schools throughout Lane County will build outdoor sheds for installation at several SVdP-operated mobile-home parks as part of this program. This program benefits students looking for hands-on experience, mobile home parks looking for impactful facility upgrades, and local labor pools looking for workers with building and construction skills.

KeyBank's donation will be used to cover the costs of materials, transportation, and labor associated with the construction and delivery of new sheds, as well as the demolition and removal of existing sheds. Throughout the program, students will gain hands-on experience with tasks related to the construction of a small but complex structure, as well as the foundational skills needed for well-paying careers in the construction industry. Simultaneously, low-income families will receive new, high-quality sheds in which to securely store items such as landscaping equipment, bicycles, and other bulky items that are inconvenient to store inside their homes.

"We are impressed with the ingenuity inherent in this project, the many positive outcomes it will foster and its potential to serve as a working model for schools, nonprofits and communities across the state and region," said Josh Lyons, KeyBank's Market President for Oregon and S.W. Washington and Commercial Banking leader.

"We appreciate the practical, hands-on skills it will teach to our promising youth in preparing them for successful careers, as well as the assistance the finished products will provide to SVdP's clients. It's a win-win for the community as a whole."
"This partnership is unique in that it serves low-income people in our mobile-home parks it provides realistic job training for young people — primarily those at rural schools, where students are rarely provided this kind of opportunity," said SVdP Executive Director Terry McDonald.

"We are thrilled to be able to come together with our partners in this project, thanks to KeyBank, as we all work toward building a better community one shed at a time."