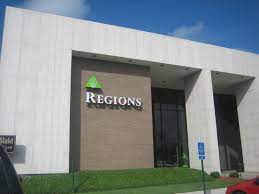 Due to the COVID-19 pandemic, we haven't had the chance to meet in over five years, but there's an abundance of affection and enthusiasm.

David Christian holds the position of Senior Vice President of Community Affairs at Regions Bank. His eyes shine with excitement as he enters the Tampa Convention Center for the Kappa Alpha Psi 2023 Conclave. This historic Black fraternity is commemorating 112 years of dedication to education and service.

Describing the moment, he remarked, "It's a deeply emotional experience."

More than 15,000 of his fellow Kappa brothers have gathered from all corners of the country. Kappa's international president, Reuben Shelton, recounted their beginnings at Indiana University in 1911, a time when racial barriers frequently hindered progress.

Shelton explained, "We were unable to join any white organizations, fraternities, or otherwise. So, we required a network of like-minded individuals with whom we could rely on and support."

Regions Bank has had a longstanding association with Kappa, including sponsorship of this year's conclave. Many proud members, like David Christian, call Regions home.

"Regions Bank has been an incredible support for us. We share the same mission and goals of community assistance," Shelton stated while standing in front of the iconic Regions Big Green Bike.

Beyond being a mere family reunion, the conclave provided Kappas with an opportunity to contribute to the community, establish connections, and gain insights from community partners such as Regions Bank, who provided valuable financial education through a Regions Next Step discussion.

Leroy Abrahams, Regions' Head of Community Affairs, was a distinguished guest who addressed hundreds at the Kappa undergraduate luncheon, emphasizing our shared values.

"We have a strong relationship with Kappa, encompassing both business and community engagement," he affirmed.

Regions Bank's dedication to the fraternity is evident through the exclusive Kappa Alpha Psi Regions Visa Card.

"It's a chance for Kappa members to carry their pride in their wallet, and with every purchase, they can showcase their Kappa pride," Abrahams explained.

This partnership is one that we hope will endure throughout the fraternity's next 112 years of existence.