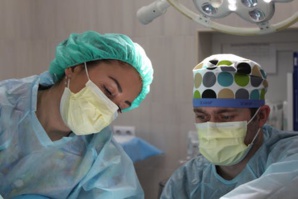 Dailycsr.com – 21 February 2020 –During any crisis, every little help can make a difference. Johnson & Johnson is not only well aware of this but the company has been proving the same in action for the last 130 years. History shows that time and again, the company has reached out to help the local as well as the global communities in times of crisis starting from "health outbreaks" to natural disasters.

Currently, China is coping with the "Covid-19 outbreak" which has been "caused by the coronavirus" and is spreading continuously whereby affecting more than forty thousand people while over thousand fatal cases have also been reported.

At this time of crisis, Johnson & Johnson prepared itself to help China through "crucial donations from across its businesses". Furthermore, the company also pledges for "other support" while no details on that were given. Below are mentioned five initiatives of Johnson & Johnson for helping the people impacted by the health hazard, as mentioned by Johnson & Johnson:
Donation of One Million Surgical Masks
"Wearing a surgical mask is recommended for those who are caring for someone who has the coronavirus, or for those living in areas with high community transmission rates of the disease.

"To help ensure that healthcare workers who are working tirelessly in impacted areas in China have adequate protection, Johnson & Johnson has donated one million masks, as well as goggles, protective suits, thermometers and respirators".

Chinese "Red Cross Foundation" Received a donation of one million renminbi (Chinese currency" from Johnson & Johnson
"Johnson & Johnson China is contributing these funds to the Chinese Red Cross Foundation to help purchase masks, protection suits and sanitizer for frontline healthcare workers".

Johnson & Johnson also donated fifty thousand Band-aid bottles of "Brand Isopropyl Alcohol"

"To help contain and prevent the further spread of the virus, Johnson & Johnson China has donated these supplies to help frontline healthcare workers with sanitizing and disinfecting efforts".

One "Electrosurgical Generator" along withother medical devices"were donated to hospitals
"Johnson & Johnson Medical Devices Companies China is providing an electrosurgical generator—used for certain types of surgery that harness electricity—and other devices to the Red Cross Society of China Wuhan Branch to help supply new isolation hospitals that were constructed quickly to address the growing outbreak".

Oneteam of "Company Scientists"is working hard to develop a potential vaccine
"One critical way Johnson & Johnson is working to help halt the spread of the coronavirus is through the development of a potential vaccine for the disease".

Johnson & Johnson has experience in battling various epidemics including Ebola while it has a unique expertise in "respiratory illness" which puts it in an advantageous place to help in this fight. As a result, the company was prompt to collaborate with various partners from across the globe and started working on developing a vaccine which the company hopes to start "testing later this year".



References:
3blmedia.com