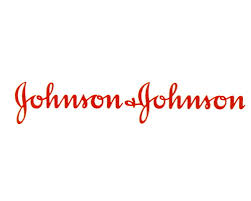 Dailycsr.com - 06 June 2018 - Johnson & Johnson has published its "2017 Health for Humanity Report", whereby revealing its methods and its progress graph towards "an ambitious social, environmental and governance commitment". As a result, the company strives to spread "better health" for everybody.

The company also takes a panoramic look at its "business practices" and shares "important disclosures" in the report which gives a detailed picture of Johnson & Johnson's way of supporting "good health for patients, consumers, employees and local communities on a global scale". Moreover, the report also traces Johnson & Johnson's dedication in the areas of eradicating and preventing diseases, besides re-imagining the delivery of care, whereby creating "healthy mind, body and environment" within everyone's grasp.

Here are the highlights from the report, as mentioned by Ethical Performance:
Maintaining our commitment to eradicating and preventing disease
Announced the U.S. FDA approval for JULUCA®(dolutegravir and rilpivirine) in November. Developed in collaboration with ViiV Healthcare, JULUCA® is the first and only complete, single-pill, two-drug regimen to treat HIV-1 infection.
Expanded access to a cumulative 37,000 patients in 95 countries for MDR-TB therapy with SIRTURO® (bedaquiline) to better meet patients' needs for new drugs globally. [1]
Reimagining how care is delivered
Introduced GenH, a new global social venture to bring ideas from more than 54 countries, harness the power of innovators and entrepreneurs to design locally-tailored and globally-relevant solutions for enduring health, and offer mentorship and financial prizes to establish those ventures in countries such as India, Ghana, and Brazil.
Reached broad expansion of mMitra, a groundbreaking mobile-messaging program in India that sends vital health information to expectant and new moms living in low-income urban communities. The program has been cited by the World Health Organization and others as a global example of a scaled digital health program.
Promoting lifelong health and wellbeing, and environmental health
Introduced a new global standard for Parental Leave, where employees across the globe - including countries like Brazil, China, India and Japan - are eligible to take a minimum of eight weeks paid parental leave for birth or adoption.
Reached 25% electricity use from renewable energy sources across the company and achieved Johnson & Johnson's first-ever carbon-neutral status for our site in Helsingborg, Sweden for all energy sources across manufacturing, R&D and warehouse facilities. [2]



References:
http://ethicalperformance.com/