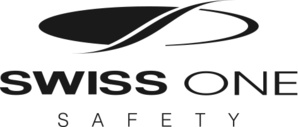 Dailycsr.com – 17 March 2016 – JSP is a provider of personal "protective equipments". At present, it has taken up the role of running the Swiss One brand, which was established in the year of 2000.
The brand of Swiss One was started by Jean-Pierre Passaquay who holds more than thirty years of industry experience. Over the year, the company has made an "excellent reputation" for itself through its manufacturing, design and supply of "safety eyewear". The clientele of the company covers a vast ground and is made of an amalgam of wide industry sectors such as "construction, healthcare, emergency and military".
Moreover, the reputation of the brand is often used as synonyms to the "highest standards of design and precision engineering" related to Switzerland. However, the company had been experiencing a few difficult months, as a result JSP promised the former to help the company by supporting the customers and providing them "improved supply and customer service over the coming weeks". The Chief Executive Officer of JSP, Mark Johnstone, said:
"It is our first priority and we hope very much you will continue your support for us and the business going forward too. Please do not hesitate to contact me or anyone in the Swiss One team for any information or regarding any immediate questions you may hav".
According to JSP's plans, the company will invest a significant amount by the end of this year and come up with "several exciting new designs". In the month of coming November, JSP is scheduled to put up an exhibition in Paris at Expoprotection, whereby Johnstone added:
"With your help we wish to make Swiss One the safety eyewear brand of choice".
References:
http://www.healthandsafetyatwork.com/