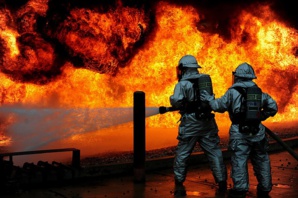 Dailycsr.com – 19 April 2016 – The central government has been putting pressure on the Rescue and Fire Service Units of the United Kingdom for reducing their budgets. As a result many of the fire stations were closed down while others slashed down its fire engines' head count along with reducing their team members. Statistically, fire services "do not now attend as many calls to property fires as in previous years".
Moreover, the government has also eliminated the "attendance time" which relates to the required time frame between the "receipt of a 999 or 112 call and the arrival of the first fire engine". In fact, sometimes in remote areas, the delay between the emergency call to fire station and to the arrival of a single fire engine in the accident spot can be as long as thirty minutes or even more, while in the urban regions the wait can also stretch up to ten minutes for the first fire engine to arrive.
The "Regulatory Reform" Order gives first priority in ensuring the timely warning to the occupants of a building which catches fire, followed by their safe evacuation so that they can wait safely for the arrival of the fire service. However, as the "response times" no longer features in the training agenda of the fire fighting trainees, their failure to respond in time, whereby being unsuccessful in "their attempt to control and extinguish the fire with equipment provided", people who have found a safe exit could simply do nothing but watch "their place of work burning to the ground".
Keeping these issues in mind, Harry Paviour thinks that given the changes made in the "fire service provision", probably it is imperative that people should redefine their precaution measures in case of any fire incident.
References:
http://www.healthandsafetyatwork.com/