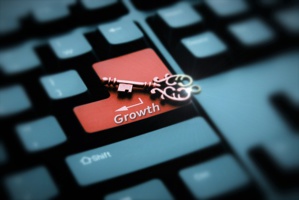 Dailycsr.com – 08 June 2016 – The progress graph of the British government made over "past few decades" cover various fields like governance, industrial leadership among many others. In spite of the steep progress graph, Britain needs to adapt "a visionary business approach" in many areas, reports Vikas Vij.

Vision is "necessary" for keeping up with "global competitiveness" and performing in a sustainable manner. However, a major shift needs to occur which will look into creating "long-term values" rather than focussing on "short-term gains". In fact, Vikas Vij also informs that "an alternative business approach already exists", which can help in establishing "long-term purpose, values and relationships".

The Tomorrow's Company presents its research results in a report called "UK Business: What's wrong? What's next?" which looks into the future of Britain's businesses, whereby highlighting the "global competitive advantage" that is on U.K's side. In order to profit from the said advantage the business in Britain needs to work their way through a "long-term, sustainable business approach".

According to the said report success comes through the satisfaction of the customers, engaging employees and from the support of "stable suppliers", which ultimately should reflect in the shareholders' returns. Furthermore, the report also enlists "set of values" as behavioural guide, which should be accompanied by "long-term view that embraces risk".

Here are few such steps outlined in the report of Tomorrow's Company that can help "to build core competencies for a robust, growth-oriented future":
"Simplifying the investment chain by reducing intermediaries to lower costs and provide savers a more direct connection to their investments
"Shifting focus for fund managers from fighting for a larger slice of the pie to growing the size of the pie
"Lengthening executive pay horizons to reduce the focus on short-term share price movements
"Focusing on in-depth analysis for long-term decision making through increased company disclosure, creating financial training courses, and hiring experienced analysts
"Fostering collaborative and reciprocal relationships with key stakeholders
"Improving corporate governance
"Encouraging diversity in business forms through promotion of employee ownership, adopting a stewardship approach to privatization, and ensuring public procurement is not solely based on price
"Formulating a coherent government policy to encourage investment and build healthy companies"
As per the Chief Executive Officer and the C.E.O of Tomorrow's Company, Mark Goyder, British business need to begin purposeful investment keeping the long-term picture in mind. Moreover, they also "should be held to account by shareholders and boards in a climate reinforced by government policy".
References:
http://www.ethicalperformance.com/