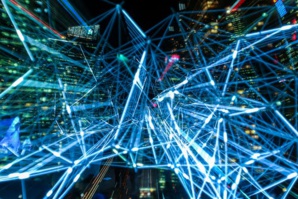 Dailycsr.com – 21 February 2021 – What if your car forms part of your daily chores like observing "your work calendar", detecting your meeting schedules and checking traffic conditions to help you stay on time? And it doesn't end here, the car would be capable of sending "reminder to your phone or smartwatch" about your meeting schedule. This can be made possible as big data gathers information for deriving at the "ideal time" for your daily schedule.

It is not possible anymore for the automotive industry to ignore "the significance of IoT" which is helping in realising the dreams of "connected cars to smart transportation systems" whereby creating "next-generation vehicles". Various "advanced" technologies are involved in driving "connected car ecosystem". As Janet Ooi from the "Iot Industry and Solutions Marketing" enumerates:
"Sensors, including optical sensors, radio detection and ranging (RADAR), light detection and ranging (LIDAR)
"Information systems that integrate automotive Ethernet networking, powerful signal processing, high definition (HD) mapping with high precision navigation, and artificial intelligence (AI)
"Communication for vehicle-to-vehicle (V2V), vehicle-to-network (V2N), vehicle-to-infrastructure (V2I), vehicle-to-pedestrian (V2P), vehicle-to-utility (V2U), and eventually, vehicle-to-everything (V2X)"

Automotive industry can build new applications and capabilities by combining "5G wireless connectivity and the Internet of Things". 5G enhances "mobile broadband (eMBB), ultra-reliable low-latency communications (URLLC), and massive machine-type communications (mMTC)". While, Janet Ooi breaks down the acronyms and looks into "each of these features" which might help to shape the "future connected car". In Janet's words:
"5G will be super fast with eMBB. With 5G reaching 10 Gigabits per second, it is up to 100 times faster than the 4G network. It will be able to support richer media data and interactivity with 3D videos and augmented reality (AR)/ virtual reality (VR).
"Communications will be almost instantaneous with URLLC. There will be a very little delay — 1 to 5 milliseconds on a 5G network, as opposed to 20 milliseconds of our current 4G networks. For autonomous vehicles, it will mean an almost real-time latency, providing users with safety information even before it might be visible.
"Connect a great number of devices, reliably with the mMTC feature. A large number of cars will be able to exchange information that can be used for traffic control or to warn drivers of dangers".

Additionally, Janet also talks about five ways which will change the driving experience forever, as such:
1. Predictive maintenance
2. Advanced infotainment
3. Telematics and fleet management
4. Traffic safety service
5. A sustainable future


References:
3blmedia.com