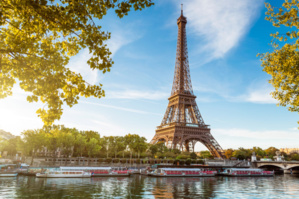 Dailycsr.com – 16 November 2015 – While the world shockingly witnesses the "tragic attacks" in Paris, an announcement came from Google, whereby making "international" Hangout calls to France at free of charge for a temporary emergency period.
The attacks at Paris lodged on the Friday night of the 13
th
November 2015, proved to be a fatal one which "claimed the lives of more than 150 people", revealed by the "latest counts". A procession of numerous people took out rallies as a supportive gesture towards the "victims and their families", while various tech companies are showing their support by coming up "their own features" as an effort towards extending a helping hand.
Normally, any international calls made through Hangout are usually charged by Google; however, under the present circumstances of Paris, the company has initiated an offer of free calls "to France via Hangouts".
Callers attempting to connect to Paris can avail the free call facilities through "the Hangouts app on Android, iOS, as well as the web", while Google's news feed on its Google+ new posts read as follows:
"We're thinking of you, Paris. No fees on calls to France, via Hangouts.#ParisAttacks".
As mentioned, there seems to be no selection on location for this free call facility, whereby it is clear that any one from any corner of the world is eligible to avail this free call facility to France through Hangouts; although it is not clear "whether Google Voice users can also place free calls to France".
In fact, as aforementioned Google is not the sole company in the tech field which is extending its "support in the wake of the Paris attacks". Techtimes.com writes:
"Facebook also activated a new 'Safety Check' feature, allowing people to mark themselves or others as 'safe' so their friends and family know they're unharmed. People also showed their support on Twitter, creating the hashtag #PorteOuverte, i.e. 'open door'."
Furthermore, Twitter has opened a new account under the title of "@PorteOuverteFRA". The said account is being used for "retweeting the phone numbers and addresses of the volunteers" who opted to "open their doors" in an attempt to provide the people with "a safe place to spend the night".
It appears at this hour of crisis at Paris, the network of Social media has come alive, whereby leaving aside its usual use casual "socializing" and "offering support" for the victims, besides "spreading the latest news, organizing volunteer efforts and keeping tabs on loved ones in times of great distress, such as the recent attacks in Paris".
References:
http://www.techtimes.com/