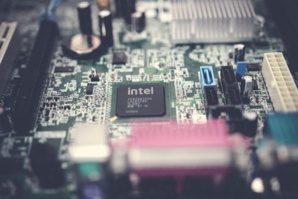 Dailycsr.com – 29 September 2020 – In 2019, Intel's Director of "Supply Chain Sustainability", Adam Schafer as well as its "Responsible Minerals Program manager", Erin Mitchell spent a week in Rwanda where they spent a lot of time in its "mineral-rich mountains". The said trip was made to comprehend the "first part of a complex process" whereby African minerals are brought to be used in devices of "high-tech" companies.
The trip was carried prior to the world coming to a stand still due to the outbreak of the coronavirus. However, the trip played a vital role in the announcement made the company in its "2030 Corporate Responsibility Goals" relating to responsible sourcing.
The team from Intel reached out to Rwanda's mine operators, as well as the "refiners and local government leaders". Furthermore, they also paid a visit to "corporate responsibility representatives" of technology industry. In fact, representatives from "Apple, Facebook, Google, Nokia and other companies", all partners of Intel in "conflict minerals and responsible sourcing issues", were also present in many of these "mine and government visits".
In the words of Schafer:
"It's important that we continue to work with our peers and customers to help make our industry even better."
For more information, kindly click on the link given below:
https://newsroom.intel.com/news/intel-africa-closely-track-responsibly-sourced-tech-minerals/#gs.deu6j5
References:
3blmedia.com