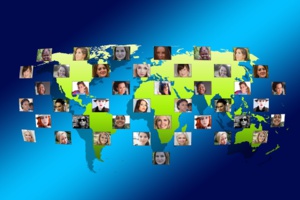 Dailycsr.com – 29 December 2018 – On December 13, 2018, in an announcement, Bloomberg revealed that it is going to expand its "New Voices initiative to Sydney, Mumbai, Dubai and San Francisco in 2019". The decision follows the success of the said initiative seen in "similar launches this year in New York, London, Toronto, and Hong Kong".

Bloomberg funds the said programme which offers "one-on-one media training for top women executives in finance and business". Moreover, the initiative is supported by the "local trainers from Burson Cohn & Wolfe" as it aims to make the "women TV-ready for interviews on Bloomberg TV and other outside outlets".

Laura Zelenko is the "Senior Executive Editor for Diversity, Talent, Standards and Training" at Bloomberg, spearheaded the "New Voices initiative" and in the "Conference Board's West Coast Diversity & Inclusion Conference" that was held recently in San Francisco, she talked about the "limiting bias in the newsroom", whereby she said:
"Diversity both internally and externally, from who reports, writes and edits the stories to the outside sources we choose to interview and bring on Bloomberg TV and Bloomberg Radio, is imperative to staying competitive today, for making sure we're finding the right, most important stories to tell, and for ensuring what we report and write is always accurate, fair and balanced".

Below, the progresses of Bloomberg News made in strengthening the women across the platforms is listed in short, as mentioned by the Bloomberg:
Bloomberg News' global database of women experts has quadrupled this year to more than 2,300 names.
The percentage of women guests brought in as expert commentators on Bloomberg TV has climbed to 18% in the most recent month, up from 10% at the start of 2018.
The percentage of stories that quote or cite a woman expert on Bloomberg's TOP, or front, pages has increased to almost 10% from about 2.5% in March and is growing at an average pace of 13% a week.
Bloomberg's panel policy that enforces gender diversity has influenced programming at events around the world, and it has improved the discussion at Bloomberg's own events.

Additionally, Zelenko added:
"Our work is far from finished. What we can't do is lose momentum or weaken the urgency. From what we've learned, there are some best practices that can be replicated industry to industry. On the one hand, we need to create processes that can be measured, with tracking tools and metrics to review. On the other, these efforts must be carried out simultaneously with cultural change to truly ensure durable impact."


References:
3blmedia.com