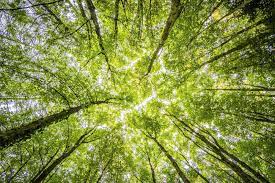 The importance of sustainability in the business world is growing. The effects of climate change on our lives and the planet necessitate sustainable business practices for entrepreneurs, leaders, and administrators. As companies become more conscious of the environmental impact of their operations, they are more likely to reduce their carbon footprint and become industry pioneers.

Waste and Sustainability The problem of waste is escalating, with 20 companies responsible for approximately 55% of global plastic waste. These leaders must implement sustainable changes to minimize their organizations' environmental impact before it's too late.

Consumer studies indicate a willingness to abandon brands that do not align with their values, and support for sustainable companies is on the rise. At least half of consumers say the pandemic has made them reconsider their priorities, altering their purchasing behaviors. This sets a new standard for industries to meet and exceed expectations.

At least 76% of consumers are drawn to businesses or brands that ethically source services and materials. Furthermore, 65% of consumers prefer to do business with environmentally friendly brands that provide credible "green" credentials for their products and services, minimize environmental harm, and invest in sustainability.

Why Businesses Should Care About Sustainability Many CEOs report that their businesses have already felt the negative effects of climate change and are prepared to respond. These impacts serve as a wake-up call to accelerate the transition to more sustainable business models. Some CEOs have already taken action, and others may follow suit. It's about demonstrating behaviors that are key to gaining a competitive edge through sustainability.

With the increasing occurrence of natural disasters worldwide, CEOs are compelled to address the urgent need for adaptation and resilience, especially in supply chains. The pandemic has exacerbated the situation, with pressure from investors and capital markets demanding swift action on climate change.

President Biden's Federal Sustainability Plan sets ambitious targets, including reducing U.S. greenhouse emissions by 50%-52% from 2005 levels by 2030, achieving 100% carbon-free electricity by 2030 (including 50% on a 24/7 basis), acquiring 100% zero-emission vehicles by 2035, and achieving net-zero emissions in buildings by 2045 (including a 50% reduction by 2032).

Implementing Sustainable Practices Organizations can contribute to sustainability in several ways. Here are a few examples: • Seek Third-Party Certifications—Facility managers are striving to make restrooms more eco-friendly, which is why the sustainability impact of paper products is important. Many facility managers use recycled paper products to adhere to green-purchasing plans and support their organization's sustainability objectives.

Third-party organizations like Green Seal have established standards for products, including those used in facility restrooms. CDP ratings are also significant. CDP is a nonprofit that assists investors, companies, cities, countries, and regions worldwide in managing their environmental impacts. The Supplier Engagement Rating of this organization measures suppliers' ability to combat climate change.

Companies should opt to collaborate with businesses that have a CDP "A" rating, indicating their commitment to climate change mitigation. • Adopt Tracking Technology—Technologies are now available that simplify the tracking of cleaning measures and prevent duplication of procedures.

The days of using a piece of paper to monitor when cleaning professionals service a restroom or other facility area are over. Consider partnering with companies that offer technology to quickly assess how frequently areas are serviced and ensure tasks are completed on schedule.

Facility managers can also optimize time by recording and analyzing cleaning and disinfecting activity for each respective zone – this reduces over-servicing and lowers the cost of labor and products used.

Reduce Corporate Water Risk—Facilities can decrease water waste in several ways, including reducing pollution and incorporating water management into their business strategies. Numerous corporations are taking measures to efficiently limit their water consumption. It's crucial for companies to consider the impact of water usage on their bottom lines, including business areas vulnerable to water shortages, and ways to reduce consumption.

The Business of Going Green Sustainability is crucial not only for the environment but also for your business. As industry leaders, it's essential to lead by example, which is why making greener decisions positions your business ahead of the competition. CEOs who have made strides toward a more sustainable business model have reported significant improvements to their infrastructure and bottom line. Implementing sustainable practices requires effort, which can be demonstrated by partnering with third-party certifications and introducing tracking technology into the business to reduce paper usage.