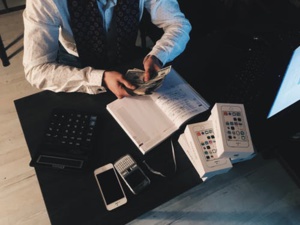 Dailycsr.com – 11 March 2020 –The number businesses that are owned by locals and benefit the communities have become a reality in the U.S. The concept of pushing "local small businesses" to the benefit of "marginalized communities" seems to be a "powerful one" which becomes critical to the native communities subject to systematic exploitation over the years.
The issue of March 1, 2020 of GreenMoney Journal explores "Impact Investing & Indigenous Peoples" wherein the list of writersfeature:
"Chris James of NCAIED assists American Indian Tribes and their enterprises with business and economic development. Jessica Stago of Change Labs on Navajo Nation is helping tribal small business owners restore economic opportunity and infuse capital locally. Financial professional Jan Bryan, CFP interviews Jason Campbell who exemplifies the Native entrepreneurial spirit and self-determination with the Spokane Tribal projects he is spearheading.
"Also Carla Fredericks of First Peoples Worldwide on Partnering with Indigenous Peoples to Ensure a Just Transition and Keith Doxtator of the Oneida Nation on how they are Refining their Sustainable Impact Investing Practices".
Moreover, the said issue also presents a "GreenMoney Talks" podcast wherein First Peoples Worldwide'sCarla Fredericks talks with Dave Archambault II, the latter is the ex-chairman of the "Standing Rock Sioux Tribe". In 2016, Dave headed the opposition to the construction of the "Dakota Access Pipeline" and turned into a global leader of the rights of Indigenous People. For more information, kindly visit the website:
https://GreenMoney.com
The guest editor of March 1
st
GreenMoney Journal, Carla Fredericks writes:
"As I read through the articles for this March 1st edition by so many esteemed contributors, I am struck by the progress that we have made together in this field. Our work has led us all to consider individually and collectively the frameworks and practices necessary to implement a just transition with and for Indigenous Peoples".
References:
3blmedia.com