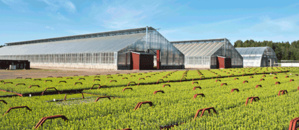 Dailycsr.com – 07 September 2015 – The clients of Iggesund Paperboard have witnessed a "responsible forestry practice". The company of Iggesund Paperboard is based out at Sweden, wherein it has introduced a "new venture" under the title of "Adopt a Tree".
Iggesund Paperboard is among the "paper and card giant(s)" of Sweden, who started to distribute gift cards. When these cards were "activated" for each card, "10 new trees" were being planted. For this very purpose, the company has chosen a forest area which is situated in the Swedish province of "Hälsingland", named Nianfors. The area has been reserved which is made up of enough empty space for planting, whereby "enough tree seedlings" can be planted by "up to 3,000 customers". In fact, in the words of the Iggesund Paperboard's chief executive officer, Annica Bresky:
"We want to make it clear to all our customers that the price of Invercote or Incada includes replanting which will give us at least as much new forest as the amount we harvested. We'd like people to know that our paperboard material is one of only a few packaging materials that actually gives something back to nature."
The United Nations has created a list of hundred companies that form part of the "most sustainable" ones on a worldwide scale and the company of Iggesund Paperboard finds its name in it as a "part of the Holmen Group".
The Holmen Group has a replanting strategy in place which coordinated a production of "more than 30m tree seedlings" every year, this, in fact, plays a key role in the replanting strategy". While the company also abides by the law of Sweden as:
"Swedish law states that anyone who harvests forests is also responsible for replanting them. In practice this means that at least three seedlings must be planted for each tree that is felled".
References:
http://www.ethicalperformance.com