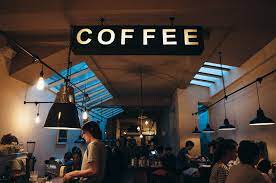 At the conclusion of its Annual Conference yesterday, the Initiative for a Competitive Inner City (ICIC) unveiled its 2022 Inner City 100 (IC100) list and Impact Report.
The IC100 honors the 100 fastest-growing businesses in underserved communities across the country. The 2022 winners, who represent 25 industries such as construction, healthcare, and food services, were evaluated and ranked based on overall revenue growth from 2017 to 2021.
Click
here
to see the fill list of IC100 for 2022.
"For more than 20 years, we've had the pleasure of learning about and highlighting more than 1,000 incredible business leaders and their companies from across the U.S. who continuously inspire us. These firms are engines of job growth, creating more than 4,000 jobs over the past four years in these incredibly challenging times. They have also been actively engaged in strengthening their communities by donating their time and resources to local organizations and charities," said ICIC CEO Steve Grossman.
According to ICIC's 2022 Impact Report, the number of Black, Indigenous, and People of Color (BIPOC)-owned businesses supported by ICIC in 2022 increased by 4% over the previous year, while the number of woman-owned businesses increased by 6%. Of the nearly 3,000 businesses served, 71% are now BIPOC-owned, while 65% are woman-owned, representing over 800 cities in 55 U.S. states, territories, and Canadian provinces.
"Given the steep challenges faced in 2022 – inflation, supply chain disruptions, labor shortages, economic turmoil – our small business ecosystem across the United States and Canada remains strong. We are excited that so many of our partners are not only open for business but are hiring, expanding, evolving, innovating, and blazing pathways forward – stepping out of their comfort zones to adapt, build resilience, and pivot with impressive results," said Grossman.
ICIC's 2022 Annual Conference brought together over 800 of its program alumni and partners to celebrate the IC100 awards and the Impact Report. Attendees were treated to a keynote address by SBA Administrator Isabella Guzman, a gentler, kinder "Shark Tank"-style pitch competition, and educational sessions covering topics ranging from talent retention to incorporating environmental, social, and governance (ESG) practises into their businesses.
Chevron, Edward Jones, FedEx, Regions Bank, Bain Capital, PNC, Appleton Partners, Arctaris Impact Investors, Salesforce, Santander, and ER2 sponsored the Annual Conference, which concluded on December 8 with the announcement of the IC100 winners.
"Reflecting on 2022, ICIC needed to adapt and innovate to help our business owners stay open for business, amid economic and geopolitical instability and uncertainty.
To reopen or remain open for business, we equipped small business owners to demonstrate their ability to survive and even thrive despite these headwinds. And notwithstanding all of the barriers these businesses, and the economy at large, continue to face, the leaders who are in our programs continue to show their strength and creativity. As we consider the coming year and beyond, rather than helping business owners to mitigate the impact of headwinds, we have the opportunity to help small business owners to innovate
using
headwinds," said Ronald A. Homer., ICIC's Board Chairman.