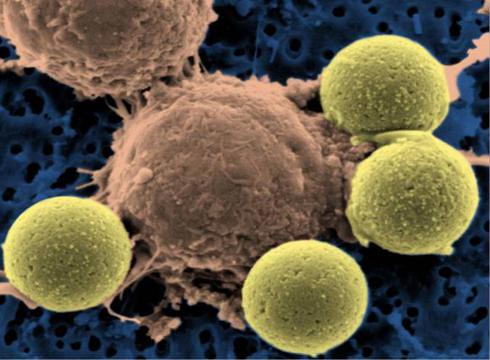 In February 2019, when Eleonora was preparing to date a friend the only thing she remembers is that she suddenly passed out. She then remembers waking up at the hospital near her home in Italy. She doesn't remember anything else.
The message that her doctors gave her is something she will never ever forget.
"They did a CT scan and it lit up like a Christmas tree," recalls Eleonora. "They found several large tumors and told me I had non-Hodgkin's lymphoma."
Since her dad past away a year earlier, she knew she had to overcome this disease in order to spare her family any further pain.
She started chemotherapy and took a CT scan later. The results were not good: they showed that the tumour had not responded to initial treatments. Although that news was hugely disappointing, a small voice inside her said, "Don't give up."
A hospital in Genoa offered her another round of chemotherapy, but she decided against it. After watching a program on a Swiss TV channel revolving around a form of therapy that uses the body's immune system to fight cancer: chimeric antigen receptor (CAR) T-cell therapy, she decided to give that a go.
"A whole bunch of lights went on in my head that this could be my solution," said Eleonora.
After contacting a lymphoma specialist to discuss her options she began the CAR-T cell therapy in December 2019. She followed it up with a PET scan two months later. The results were now to her liking. The results of the PET scan showed that she had responded to the treatment and that there was no evidence of cancer cells on the scan.
"I'm not talking months anymore, but of a life to come," said Eleonora.
You can watch the complete video of Eleonora's journey
here
.