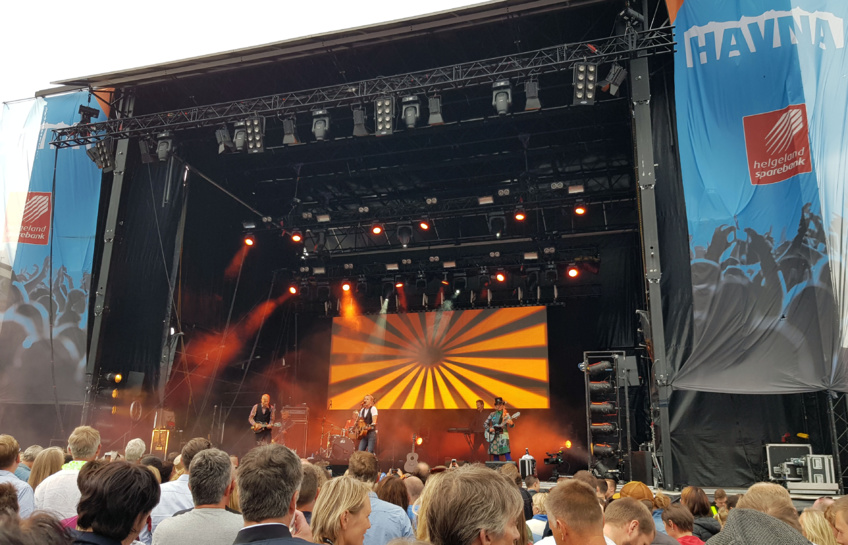 In a statement Hormel Foods Corporation, a global Fortune 500 branded food company, announced it will celebrate the power of food, people and purpose with a free outdoor concert hosted by Chayce Beckham; it will be open to all and be directed by Phillip Phillips, both American Idol winners and singer-songwriters.

The concert will be held on Main Street in downtown Austin, Minnesota , near the world-famous SPAM® museum on Friday September 16 from 6pm to 9:30pm.

Hormel Foods is hosting the concert as the culmination of its Spirit Week - a week to celebrate Hormel Foods team members and the company's commitment to their communities, including Austin, Minnesota, their hometown for more than 130 years.

In line with the company's support for hunger and food security, the concert will be preceded by a community food wrap event to support local efforts and regional hunger relief efforts. United Way of Mower County and National Hunger Relief Organization Matter Box will bring together team members and community volunteers to box food for those in need. In addition, concert-goers are asked to bring a donation for non-perishable groceries, which will be donated to local food supplies in MowerCounty.

"Hormel Foods is such an integral part of the Austin community and this event is a powerful way to celebrate with the community while raising funds for our local hunger relief efforts," said Molly Lanke, executive director of United Way at Mower County.

Furthermore, during the concert, the company will partner with the Conscious Alliance to raise funds for local and national famine relief efforts through a donation page at the line.

"We are always honored to work with HormelFoods and it is very gratifying to see them continue to engage their team members and those of the Austin community in providing food and relief to people facing hunger challenges," said Justin Levy, Executive Director of The Conscious Alliance.

"You are a great partner who is always there when we need you."

Hormel Food has given more than $50 million in monetary and product donations to nonprofits over the past five years, including $6.6 million to dollars in donations to alleviate hunger, roughly equivalent to more than 8.4 million meals in 2021.

For more information on the event do take a look at the Hometown Celebration: The Power of Food, People and Purpose Facebook event page.