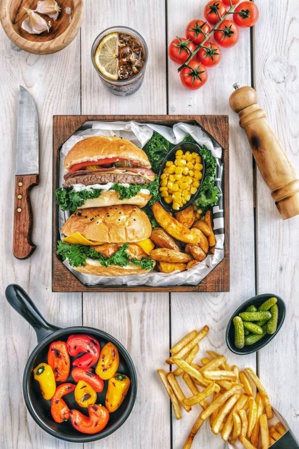 Dailycsr.com – 27 June 2020 – Second Harvest is the largest organisation in Canada for "food recovery" and is going to receive a donation of over "75,000 pounds of Hormel Gatherings® party trays" from Hormel Foods Canada. The said donation equivalent to nearly "75,000 meals" ("Using the estimation that one pound of food donated equals one meal") will be used to feed people in need during the present crisis.
In the words of the vice president of America for "Hormel Foods International Corporation", Luis Nieto:
"We are so proud to be able to help people struggling with hunger. The COVID-19 pandemic has added a further challenge to the already hard situation for those struggling with hunger. By partnering with Second Harvest, we are able to get these protein-rich products to people who need it."
While, the chief executive from Second Harvest, Lori Nikkel added:
"High-protein foods are vital to health but are among the most difficult and expensive to access, both for people on low income and the frontline food programs that serve those vulnerable populations. Hormel's generous donation will enable our program partners to bolster their nutritional offerings during these challenging times, and we thank Hormel wholeheartedly for their support."
Hormel Food Canada donates products and cash as part of its philanthropy on an annual basis, while the above mentioned donation will be an addition to its annual initiatives. Moreover, Canada's "No. 1 selling party tray" of Hormel Gatherings offer a range of "convenient source of protein" such as "meats, crackers and cheeses". You can avail further information about the products by clicking on the link given below:
https://www.facebook.com/HormelGatheringsCanada
here are a number of products offered by Hormel Foods International Corporation in Canada:
"Hormel Gatherings® party trays, Hormel®pepperoni, the SPAM® family of products, Stagg® chili, Hormel® bacon bits and Justin's® nut butters".
References:
3blmedia.com