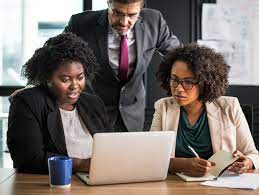 The Home Depot Foundation works all year to promote long-term change and social equity in our communities. The Foundation is granting $185,000 to Atlanta-based Black-led and Black-benefiting non-profit partners in honor of Black History Month.

The Home Depot Foundation is donating $75,000 to the Westside Future Fund in Atlanta, Georgia, to provide scholarships to graduating high school seniors.

Westside Future Fund serves neighborhoods such as Vine City and West End, which were home to Dr. Martin Luther King Jr. and Ambassador Andrew Young during the Civil Rights Movement in the 1950s and 1960s. These scholarships will help students pay for post-secondary institution fees, senior class dues, and job-related expenses.

Xernona Clayton Foundation
The Home Depot Foundation is also donating $10,000 to the Xernona Clayton Foundation, Inc. to help fund the Xernona Clayton Statue Project.

Ms. Xernona Clayton has been a civic engagement leader for more than 60 years, founding the Trumpet Awards and serving as Turner Broadcasting System, Inc.'s corporate vice president for urban affairs.

This grant will help ensure that the Xernona Clayton Statue becomes a permanent part of history, honoring her for her contributions to the Civil Rights Movement, Atlanta, and the world at large.

Russell Innovation Center for Entrepreneurs
The Home Depot Foundation will also provide $100,000 to the Russell Innovation Center for Entrepreneurs (RICE) to assist in the establishment of a membership fee scholarship fund for their entrepreneurs.

RICE exists to inspire and empower Black entrepreneurs.

These scholarships will be awarded based on financial need and will assist members in covering their monthly fees and supporting their businesses.

These initiatives demonstrate The Home Depot Foundation's dedication to its nonprofit partners. The Home Depot Foundation has spent millions of dollars over the last decade to help Atlanta communities with affordable housing, educational opportunities, community development, and outreach projects. To learn more, go to HomeDepotFoundation.org.

Keep up with the most recent Home Depot news! Subscribe to our bi-weekly news update to receive the top Built from Scratch stories in your inbox.