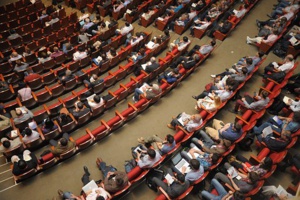 Dailycsr.com – 13 July 2020 – The "High-level Political Forum on Sustainable Development", in short the HLPF, holds annual meeting for taking forward the sustainable development agenda of the United Nations. However, this year, COVID-19 pandemic continues to spread across the world, therefore the meet this year becomes more important than ever.
Unfortunately, uncertainty sits clouding our horizon, while HPLF can provide an opportunity for the civil society and the government to start thinking of a way to "collective recovery" for a healthier and "more inclusive" approach "more resilient than before".
It is to honour this commitment that for the very first time the annual meet takes virtual platform as the HLPF organises "a virtual" meeting, which brings together all the representative member states of the UN along with various "civil society groups". The meeting takes place over a span of ten days wherein the progress made on the "Sustainable Development Goals" agenda is under review besides negotiating a multilateral approach for employing them to "build back better".
UNEP leads the discussions on "urgent environmental issues" while five sub events "explore transforming the global economy into one that it is greener, equitable, and resilient for all". For further information, kindly read:
https://www.unenvironment.org/events/unep-event/united-nations-high-level-political-forum-sustainable-development-hlpf#intro
References:
unenvironment.org