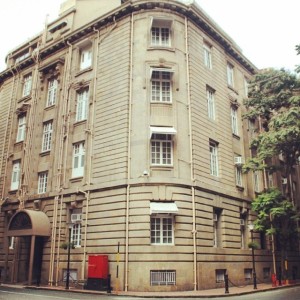 Dailycsr.com – 20 March 2016 – In the beginning of this month the headquarter building of Tata Group, namely Bombay House, received "a platinum rating by the Indian Green Building Council" as the first ever "heritage building in India" to attain the same recognition.

The said building was subject to scrutiny under the Existing Building or EB rating system, whereby the recipients need to implement "measurable strategies and solutions" that form part of the five categories mention below:
Site & Facility Management
Water Efficiency
Energy Efficiency
Health & Comfort
Innovation
The building is ninety three years old. Since the year of 2010, Bombay House has improved "its energy savings" ratio, whereby bringing up the same to thirty five percent. In order to arrive at the same figures the building had to undergo a few changes like "smart retrofits" in the form of "waterless urinals" besides smart meters, and installation of solar "photo-voltaics" system.
Moreover, the company also adapted to a "green policy" and "waste management policy" for promoting resource conservation. In fact, Tata Group has put in place a "a continuous measurement and verification system" which has been instrumental in saving water, electricity and other such resources.
As per reports:
"Much of the work was implemented in-house, with The Associated Building Company Limited (ABCL), a Tata group company, responsible for the building, and Ecofirst Services, the sustainability arm of Tata Consulting Engineers Limited, which works in the area of building retro commissioning and facilitation".
In an attempt to encourage sustainable practices, the ICBC started the "Green Existing Buildings ratings system", whereby the green concepts like techniques involved in water savings, energy efficient performance, "reduction in use of fossil fuels" and conservation of resources came into limelight.
References:
http://www.thehindu.com/