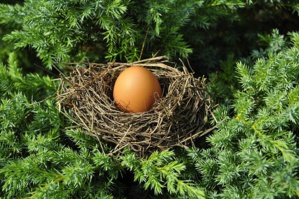 Dailycsr.com – 17 May 2017 – The Food Company of Hellmann has achieved its aim of "using" only "cage-free" hens' eggs that goes into the making of its "mayonnaise and other dressings sold" that are sold across the United States. Moreover, Brian Collet also reported that the said target was achieved by the company "three years ahead of schedule".
Unilever, a "British-Dutch conglomerate" is the owner of Hellmann, whereby, in the year of 2010, the latter put forth a ten years' goal to completely switch over to "cage-free eggs" by the year of 2020. Back in the year of 2010, only "two per cent" of U.S. egg market was cage-free, while the same figure had reached to "7.8 per cent" sometimes towards the end of last year.
In the words of Hellman's marketing director, Russel Lilly:
"When Hellmann's first made this commitment, there simply weren't enough cage-free hens in America to supply the volume of eggs needed.
"The sheer number of eggs that go into Hellmann's products, 331 million a year, means we had to completely rebuild our supply chain in order to make our goal a reality."
In the year of 2016, the "Farm Animal Investment Risk & Return international group" formed a "benchmark report" that intended on throwing lights on "farm cruelty". According to the report, there was a "growing commitment" that pushed the "battery cages" out of the system. Moreover, seventy seven percent of the companies involved in the report survey came out with policies against "close confinement", while the previous year's respective figure involved only seventy two percent of the companies.
In fact, the list of these seventy seven percent of the companies also include names like McDonald, Walmart, Starbucks and Tesco, among others. As Collet concludes:
"The trend follows increasing pressure from consumers and non-profit organisations for an end to confinement systems, particularly hen cages and sow gestation crates, the metal enclosures in which the pregnant animals are kept standing, now banned in the EU, Canada and nine US states".
References:
http://www.ethicalperformance.com