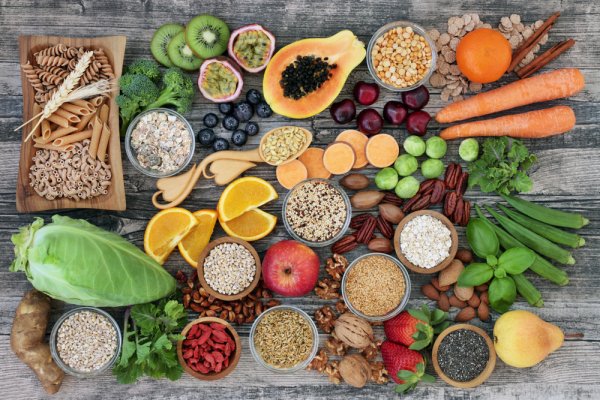 Under a collaborative arrangement aimed at creating and executing the Healthy Meals Incentives Initiative by the U.S. Department of Agriculture, Action for Healthy Kids has revealed its allocation of close to $30 million in sub-grants to 264 school districts spanning 44 states along with the District of Columbia. The beneficiaries include students in critically underserved educational institutions across the nation. The financial support originates from the Food and Nutrition Service of the USDA.

"Students in every community deserve access to healthy and nutritious meals," said Xochitl Torres Small, USDA's Deputy Secretary.

"Today's announcement demonstrates the Biden-Harris Administration's commitment to creating healthier, brighter futures for our children. With these funds, small and rural school districts will be able to modernize their operations and provide more nutritious meals, helping students succeed in the classroom and beyond."

Every modest-sized and/or remote school district is eligible to obtain funding of up to $150,000, aimed at assisting them in enhancing the nutritional value of their meals and modernizing their functions. These endeavors may encompass:

Creative training initiatives for staff members.

Enhancements and refurbishments of kitchen facilities.

Restructuring of areas dedicated to food preparation and service.

Additional undertakings led by the school district to bolster the efforts of school meal and nutrition experts.
"When we strengthen school meal quality, we strengthen child health," said USDA Deputy Under Secretary for Food, Nutrition, and Consumer Services Stacy Dean. "These grants are the largest targeted investment USDA has ever made for school meal programs in small and rural communities. We want to ensure every child in America has the opportunity to attend a school with high quality, nutritious meals, and this support is a step in that direction."

A digital map showcases the chosen school districts along with the allocated grant sums. This map will be continuously refreshed as school districts finalize their grant contracts.

"Offering healthier school meals is key to helping our nation's kids get the nutrients they need today and for their long-term development," said Rob Bisceglie, Action for Healthy Kids' CEO.

He went on to add, "Through this historic investment in school nutrition, we will help school districts across the country overcome challenges and develop solutions to provide nutritious foods for the children they serve."

The USDA and Action for Healthy Kids have recently initiated the application process for the Healthy Meals Incentives Recognition Awards. These awards acknowledge school districts that have achieved significant enhancements in the nutritional quality of their school meals. All school districts in the United States, the District of Columbia, Puerto Rico, Guam, and the United States Virgin Islands are welcome to submit their applications. The evaluation of applications will be ongoing until June 30, 2025.

School districts meeting the criteria for the Recognition Awards will gain advantages such as nationwide and local acknowledgment, travel allowances for participation in a national Healthy Meals Summit, access to a wide range of best practices and training initiatives, and more.

The administration of grants to school districts, Recognition Awards, and Healthy Meals Summits will be undertaken by Action for Healthy Kids, in collaboration with The Chef Ann Foundation and Rocky Mountain Center for Health Promotion and Education.

In addition to the above, the USDA's Healthy Meals Incentives Initiative incorporates the School Food System Transformation Challenge Grants. These grants aim to foster innovation within the school meals sector by fostering greater collaboration among schools, food producers, suppliers, and other partners. The application process for the Challenge Grants is anticipated to commence in late 2023 or early 2024.

The Food and Nutrition Service (FNS) of the USDA is committed to ending hunger and enhancing food and nutrition security through a comprehensive suite of 16 nutrition assistance programs. These include the National School Breakfast and National School Lunch Programs, the Special Supplemental Program for Women, Infants, and Children, and the Supplemental Nutrition Assistance Program.

These initiatives collectively reach a quarter of Americans annually, ensuring equitable and consistent access to affordable, safe, and nourishing food vital for optimal health and well-being. FNS also contributes evidence-based nutritional recommendations through its involvement in the development of the Dietary Guidelines for Americans.

The publication "Leveraging the White House Conference to Promote and Elevate Nutrition Security: The Role of the USDA Food and Nutrition Service," released alongside the historic White House Conference on Hunger, Nutrition, and Health in September 2022, outlines the strategies through which the agency will support the National Strategy of the Biden-Harris Administration.

Action for Healthy Kids is devoted to enhancing the health and well-being of children by uniting and mobilizing educators, families, and other key stakeholders to foster healthier lifestyles for children. Through its core programs and partnerships between families and schools, AFHK has positively impacted over 20 million children across 55,000 schools nationwide, addressing systemic challenges in underserved communities.

To learn more about Action for Healthy Kids' growing network of volunteers and champions, click here.