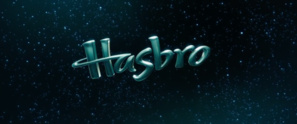 Dailycsr.com – 23 December 2015 – Hasbro, In. has entered the partnership of the "U.S. Environmental Protection Agency's (EPA) Green Power Partnership". The said step strengthens Hasbro's commitment towards making accelerated progress in the line of its "2020 sustainability goals and transition to more renewable energy", whereby Hasbro makes continuous effort.
"9,319 megawatt-hours of Green-e® Energy" has been bought over by Hasbro with the certificate of "RECs"; the said figure represents hundred percent of Hasbro's "U.S. electricity consumption in 2014". The said purchase will help in "wind power" besides avoiding "GHG emissions equal to growing 164,767 trees for 10 years1". The C.E.O, the President and the Chairman of Hasbro comments:
"We are pleased to be among leading businesses partnering with the U.S. EPA as we continue on our sustainability journey. Hasbro's decision to use green power is an important choice in advancing our energy conservation efforts in support of a low carbon economy."
The "renewable purchase" in favour of Hasbro earns the qualification for the company to be a part of the "U.S. EPA's Green Power Leadership Club". The aforementioned recognition is given to "organizations that have significantly exceeded the U.S. EPA's minimum purchase requirements".
Likewise, the members of Green Power Leadership Club need make a must purchase of "ten times the partnership's minimum requirement organization-wide". The EPA's Green Power Partnership's director, James Critchfield said:
"Hasbro should be congratulated for its purchase of clean, renewable green power. Hasbro's green power purchase and leadership is something its employees can feel empowered by, the community can stand behind, and its customers can take notice of."
The electricity of "Green power" is zero-emission certified "generated from environmentally preferable renewable resources" like geothermal, wind, eligible bio-mass, solar, "low-impact hydro" and biogas. The usage of green power accelerates the "development of new renewable energy capacity" throughout the country besides reducing the carbon footprints of the users.
References:
http://www.businesswire.com/