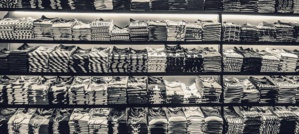 Dailycsr.com – 22 August 2018 – HanesBrands manufactures in a way that reflects its responsibility towards the society, while it is also a leader among the marketers of "everyday basic apparel". The company has now launched its first "Hanes women's apparel" line along with a collection of unisex from Alternative for which it has collaborated with the National Park Foundation.
NPF is the official non-profit partner of the National Park Service, which came together with HanesBrands in "a five-year partnership" that started in the month of April 2018. The motive behind this partnership is to spread awareness for exploring and conserving the parks of America. Moreover, the partnership aims to garner around "$4 million" fund for NPF besides incorporating the designs from the brands of the company including "Hanes, Alternative and Champion".
The new collection was introduced this month, whereby the women's line of Hanes offers a "variety of designs" inspired by the "most beautiful and recognized landmarks" of nature which are depicted throughout the collection. Among the featured places are the "Grand Canyon, Redwood National Park and Denali", while "statement shirts" too are available that encourage "outdoor exploration and adventure".
The designed have been printed on the T-shirts that come with V-neck under the brands, while the price of each one is "$12.99". The products can be purchased on the online outlet of Hanes while the "retail outlet stores" of the company, situated all over the country, are also selling them. HanesBrands' American Casualwear' "vice president of sales", Rachel Newman said:
"HanesBrands is proud to produce a line with the National Park Foundation that celebrates and supports these historical treasures," said Rachel Newman, vice president of sales, American Casualwear, for HanesBrands. "Our first women's collection reflects several of our nation's most iconic landmarks, while delivering the Hanes comfort that consumers know and love."
In June, Alternative started its first collection of "National Park Foundation", which is a unisex line that features "multiple styles" that were designed by artists and shows "vintage silhouettes of iconic national parks" like "the Great Smoky Mountains, Joshua Tree, Rocky Mountain and Acadia". The brand uses its "eco-friendly fabrics" for printing these designs which can be availed at "$38" in "Alternative's California stores in Venice and San Francisco" as well as on online platforms. While, Newman further added:
"Working alongside the National Park Foundation to develop these collections has allowed us to create a unique product that encourages people of all backgrounds to get outside and explore the world around them. We are excited about our current collections, as well as the opportunity to evolve them during the next few years."
For further information, kindly visit:
https://www.hanes.com/shop/hanes/nationalpark
.
References:
3blmedia.com