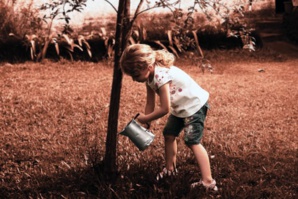 Dailycsr.com – 12 July 2019 – Hallmark is moving steadily to deliver on its "ambitious 2020 goals". Giving a detailed account of its progress made so far, it has come out with its 2018 Social Responsibility Report, whereby it expects to "meet or exceed" its goals on "paper, waste and energy", while its projection shows that it is likely to fall behind in its reduction goal on "water consumption by 50%".
Hallmark's Vice President of "supply chain innovation and product integrity", Craig McMonigle said:
"Overall, we are very pleased with the progress we have made. We remain committed to better understanding our water footprint and the areas of biggest impact and risk along our broader supply chain."
Moreover, Hallmark is identifying examples in its report which fall in line with "U.N.'s Sustainable Development Goals" and in the process expanding its efforts towards "global sustainability", whereby aligning itself with the "global blueprint to achieve a better and more sustainable future for the planet".
In the last year, Hallmark gathered a "record number of mobile phones" that were "wiped clean and given to a local domestic violence shelter". Moreover, it also put an end of Styrofoam usage from its facilities which in turn has stopped over "350,000 cups from entering landfills" besides it has also "implemented the HERproject" so that women can "take charge of their health at an overseas supplier" while its "Crayola business" started to make new crayons with old ones.
Furthermore, Hallmark has also updates its code of conduct in 2018 whereby making it "more thorough" and turning its focus more on "women's empowerment". Among other actions, the company has introduced "new printing methods", "adopted a new line of environmentally friendly transportation carriers", began a new method for eliminating waste and installed over "6,400 new store accounts".
You can read the Social Responsibility Report of Hallmark 2018 by clicking on the link below:
https://issuu.com/hallmarkcardsinc/docs/pac19-359_srr_master_2018_issuu_fin_8cd1ac857e02f4?e=26436620/70006686
References:
3blmedia.com