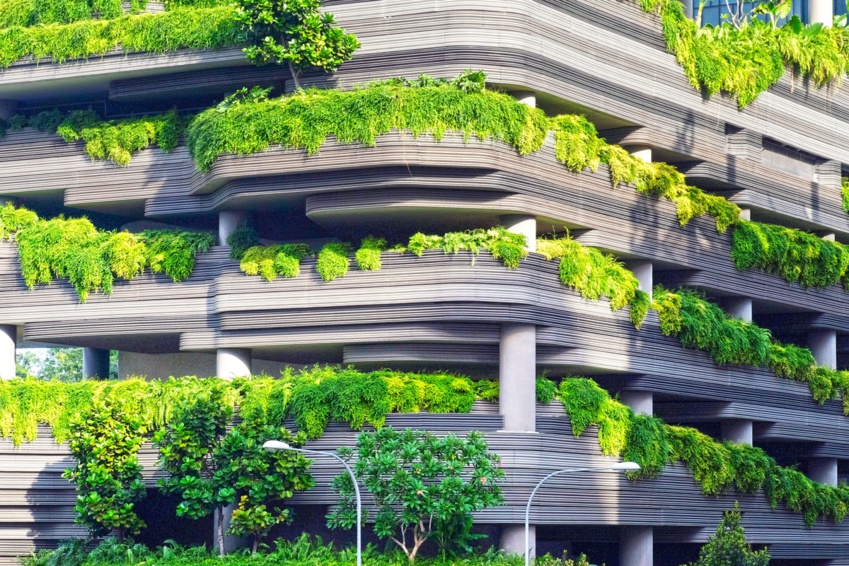 HGA, a renowned multidisciplinary design firm, acknowledges its crucial role in tackling climate change, promoting fairness, and enhancing communities. The firm is committed to creating a lasting, positive impact through its designs. HGA's strategic plan clearly outlines that their concept of design excellence goes beyond aesthetics and functionality to encompass climate resilience, fairness, and community action. Every design, engineering, planning, and construction activity significantly contributes to our shared future.

Ariane Laxo, the Director of Sustainability, stated, "Just as the industrial revolution sparked global warming, the current surge in climate action is driving us towards a sustainable, resilient future." She added, "We believe that historians will regard this decade as a turning point two centuries from now. We at HGA understand the gravity of this responsibility and are privileged to collaborate with numerous clients spearheading this transformation."

Sustainability is a fundamental aspect of exceptional design at HGA and is incorporated into all types of building projects. With the escalating impacts of climate change, such as extreme heat, wildfires, and heavy rainfall, taking action has become more critical than ever. The building sector is responsible for nearly 40% of global emissions, making it imperative for architects and engineers to set ambitious carbon reduction goals. HGA, a signatory of AIA 2030, SE 2050, MEP2040, and the AIA Materials Pledge, is collaborating with clients to strive for zero carbon and promote sustainable, equitable, and resilient design solutions in all types of buildings, both new and renovated.

HGA has identified three strategic priorities to promote sustainability: expanding the network, incorporating sustainability into the design process, and setting clear accountability measures and tracking progress.

As part of the AIA 2030 Commitment, HGA reported 325 projects in 2022, with six meeting the AIA target of an 80% reduction in Energy Use Intensity and 99 meeting or exceeding the target for Lighting Power Density. With a target of a 55% reduction in EUI for projects reported in 2023, the firm is progressing towards the AIA goal of net zero on all eligible projects by 2030.

Beyond client projects, HGA has set carbon-neutral targets for all firm operations. Five of HGA's thirteen offices have achieved LEED Gold or Platinum certification, and recently, nine have received the WELL Health-Safety Rating from the International Well Building Institute.

HGA, a distinguished design firm, is built on the principle that diversity is key to exceptional design and thus, equity is an active element within the firm. HGA is actively striving to cultivate an equitable culture, adopt an inclusive design process, promote universal accessibility, and utilize their resources to positively shape the future of the communities they serve.

In 2023, the firm concentrated on establishing a company-wide equity benchmark and derived five strategic priorities from this research as HGA's equity framework. These include: fostering culture and capacity; forming genuine partnerships through a Diversified Supplier Partner Program; advancing the industry via thought leadership; contributing to the resilience of the communities they serve; and practicing comprehensive design.

HGA addresses disparities and inequities to contribute to the resilience of the communities they serve. The team approaches projects with empathy for users and the public, considering alternative perspectives, including those that may challenge systemic imbalances affecting communities.

Key initiatives that have propelled HGA's company culture include ensuring pay and promotion equality; conducting equity training for all employees; establishing local and national equity councils to include employee voices; and offering inclusive employee benefits that acknowledge differences in culture, gender identity, and family structure.

HGA is committed to making a significant impact on the social, environmental, and economic well-being of the communities where their employees reside. The firm's Community Action program, initiated in 2014, aims to amplify the social impact of the firm's work by offering pro bono design services and engagement workshops, mentoring, service days, and charitable donations.

Creating an impact in communities is guided by four strategic priorities: promoting authentic engagement through pro bono design; mentoring the next generation of diverse designers; translating equity values into action through service days; and supporting communities through charitable giving.

HGA prioritizes making design accessible to community organizations that need assistance but lack the financial resources to obtain design services, through pro bono design and community engagement workshops. Pro bono design services and engagement workshops are offered throughout the year, free of charge, across all the firm's offices for local nonprofit organizations, community associations/coalitions, and educational institutions.

HGA's Community Action team works in conjunction with equity leadership to form partnerships with community organizations and educational institutions. This collaboration aims to introduce a diverse group of students to careers in the architecture, engineering, and construction (AEC) industry. Each year, the firm donates 3% of their net profits to charity through the Community Action program.

Creating a sustainable, equitable world for everyone is a shared responsibility, and HGA is making strides towards this goal with purpose and urgency. Transformative change on this scale necessitates public commitments, cooperation, and transparency. The AEC industry, together with clients, can reshape the built environment to more effectively address climate change and social inequalities by challenging themselves and each other, and insisting on action and accountability.

Sustainability, equity, and community action are integral to HGA's values and culture.