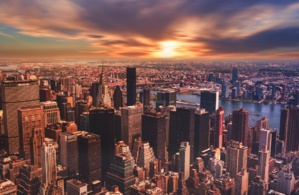 Dailycsr.com – 19 March 2019 – The GreenBiz Group operates in a mediating field that binds "business, technology, and sustainability". The group plays a key advocating role for companies, whereby helping them to integrate and apply "sustainability into the corporate ecosystem".

GreenBiz works across the sector starting from "C-Suite executives" to "leading NGOs"; it brings them together on "developing robust circular economy initiatives", "researching new trends", and creating "more sustainable supply chains". In all its operations, the company has carved out a unique niche for itself which resides at the "epicenter of the corporate green movement".

Living up to its reputations of annual GreenBiz conference, attended by the "best, brightest, and most influential leaders in sustainable business practices", the GreenBiz19 was a four day affair that took place from February 25, 2019 to February 28, 2019 in Arizona's Phoenix. The gathering is for promoting discussion about "the corporate sustainability space".

GreenBiz19 had a dominated theme of infusing sustainable corporate strategy into the "business units" for direct and tangle impacts on "a company's bottom line" especially when seen from "an investor's perspective". Currently, there is a shifting trend in the corporate world wherein the "green-washing" of a company's carbon footprints are turning into a competition of sustainable profitability. This changing scenario is a welcome sign which could lead to a "rapid acceleration" towards a "circular economy". Here are three such "notable trends" that were illustrated at the GreenBiz19 event, as mentioned by PYXERA Global:

"1. ESG is at the top of the C-Suite's Agenda
"'Accountant's will save the world.' During the WBSCD's pre-opening session, this simple announcement turned everyone's head. What at first sounded completely misguided quickly began to make sense. Essentially, corporate sustainability integration is at a tipping point due to two factors. Consumer activism is driving demand for more sustainable solutions from the private sector and the need to embed environmental, social, and governance criteria (ESG) into corporate DNA to compete in a race to the top of mount sustainability is escalating. Highlighting this, companies including Olam, Philips, and Danone are becoming first movers in the ESG space, being recognized for establishing ESG facilities to tangibly link sustainability performance to investor demand. To highlight this, consider the following:
"At the moment, $1 out of every $4 invested ($12 trillion annually) in the United States is linked to ESG and it's growing.
"Circular economy is rising to the top of the agenda for many leading MNCs.
"Quantifying a company's human and social capital is top of mind for investors, as highlighted by the recently released Human and Social Capital Protocol that provides a detailed methodology and approach to make the conversation around human capital and social investments a key part of the decision in making investments.

"2. The SDGs Really Do Matter
"'The SDGs are a business' license to operate.' Officially launched in 2015, the 17 Sustainable Development Goals seek to align private, social, and public interests to solve the most critical issues of our time. Although it has taken time for the private sector to align its strategy to take action, GreenBiz19 demonstrated how leading MNCs are using the SDGs not only as a CSR messaging piece but also as a critical component of their business strategy. Consider:
Companies are focusing on specific SDGs that directly link to the materiality of the business where they can take tangible action.
New SDG monitoring and evaluation practices, as highlighted by this tool by GRI, are being implemented, that are helping corporates best understand how to quantify their business and social strategy in an SDG context.
MNCs are positioning the SDGs not only externally, but also internally to use as a platform to align business units, the sustainability team, and the CSR/Foundation on a consistent and clear message.
"3. Unlikely Partners: Competetive Collaboration
"'We can go fast alone…but much faster together.' Partnership among competitors sounds like a textbook contradiction. GreenBiz19's final overarching and possibly most game-changing theme was the large-scale announcements of some of the world's largest competitors joining together to either 1) End plastic waste 2) Collectively implement the circular economy 3) Reinvent the Milkman Home Delivery model with some of the world's largest consumer goods companies, or 4) Create a sustainable cup. While all four of these collaborations show great promise, with the Milkman Home Delivery model (Loop) potentially serving as a significant disruptor to the current paradigm of online shopping, there is still a lot of work that has to be done to continue to make progress on creating authentic partnerships both internally and externally. Internally, companies are struggling with how to break down silos between business units, sustainability, CSR/Foundation, and communications to have an integrated approach to creating business opportunity in solving large societal issues. Externally, consumer trust is fractured and large MNCs have work to do in building authentic solutions to a more sustainable future".


References:
3blmedia.com