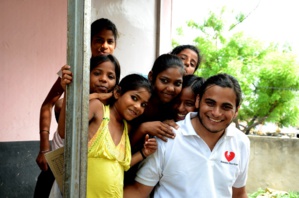 Dailycsr.com – 23 August 2016 – The Green teams of Ingersoll Rand goes round the globe addressing 'environmental, economic, social issues' in various communities. The Director of Global Sustainability Programmes at Ingersoll Rand, Gretchen Digby, affectionately refers to the dedicated employees as "army of individual sustainability champions" who reach out to all the corners of the glove to participate in "Green Team activities".
Ingersoll's every network of almost hundred Green teams are made up of volunteering employees, who take time out to "identify, lead and participate in sustainability-related projects at their location".
Green Teams do not solely focus on the environment related issues, they also look into "economic and social issues" the ones related to their respective communities. Here is a video
link
wherein Digby talks about some of the "important projects" handled by the Green Teams.
Click
here
to access more "on-site" videos that deal with "various sustainability initiatives". As per Ethicalperformance:
"Ingersoll Rand (NYSE:IR) advances the quality of life by creating comfortable, sustainable and efficient environments".
References:
ethicalperformance.com