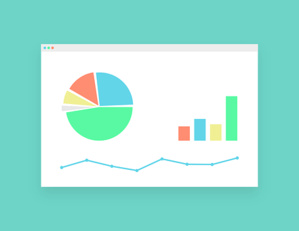 Dailycsr.com – 23 July 2017 – Vikas Vij terms greens bonds as "debt instruments" that are made for financing "environment-friendly projects". In a worldwide attempt of tackle climate change, institutions and governments alike are "increasingly recognizing the potential of the green bond market" for bringing in a "significant transformational force" to realise "carbon-reduction goals".
The "Bloomberg New Energy Finance" informed that in the year of 2016 green bands issuance has touched "$95 billion", whereby marking an increment of double from the year of 2015. While, another "$19 billion" was issued in the "first two months of 2017" alone. According to a report of "Bank of America Merrill Lynch", recently the "biggest" market growth drivers are "sovereign issuances", which accounts for nearly 48% of "current outstanding" total for the year of 2017.
Poland was the "first country" that issued "a sovereign green bond" in December, while the government of France quickly followed in Poland's footstep, whereby providing the "largest issuance on record at $7.6 billion". In fact, in the month of February even Argentina "issued its first green bond". Soon, other countries like Nigeria, Kenya, Bangladesh, Sweden and Morocco will also launch green bond soon.
However, Vikas Vij also added:
"In terms of total issuances, China currently dominates the space, accounting for 36 percent of the global total in 2016. The US, meanwhile, registered $15 billion of green bond investment last year, which was 55 percent higher than the previous year".
From the perspective of "risk management", the investors are growing more aware of the "potential benefits" offered by green bonds. Late in the month of March, BlackPock presented its "Green Bond Index fund", while Ashley Schulten, its Head of Climate Solutions, informed that the above mentioned fund "was conceived after BlackRock noted firmer interest in green bonds from their clients".
In a concluding note, Vij wrote:
"Moody's sees the green bond market surging to $206 billion in total issuance in 2017. Bank of America Merrill Lynch expects China to be the main driver, accounting for 30 to 50 percent of the expansion. The country's strong desire to boost clean energy use and cut down on fossil fuels seems likely to push the green bond market in the coming years".
References:
http://www.ethicalperformance.com