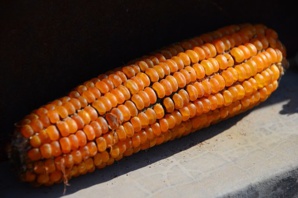 Dailycsr.com- 30 August 2017 – In the region of North America maize is also called corn and it turns out to be an important crop of the country that can affect the local economies while affecting the farmers individually from all around the world.
Interestingly, this plant is an instrument in conserving energy through modern agriculture in all over the world.
One needs to only look back in time which was "not long age" that various countries such as Nepal turned to South America alone for maize supply. As the result, the latter would ship containers full of maize from the "port city of Sao Paulo" and traverse a marine route of "over 9,000-mile" to reach Central Asia.
The trajectory, no doubt, was lengthy and the sailors waded the waters of "two oceans" to journey around the African continent and left behind "a sizeable carbon footprint". But putting an end to this carbon trail, Nepal has risen as an example to modern agriculture that pushes towards conserving energy.
As a result, Nepal turns to local sourcing of maize as its neighbouring country India is "fast becoming a maize-growing powerhouse". As a result the country contributes in cutting down travelling and its footprints. This feat could only be achieved due to "advent of genetic sequencing".
The above mentioned technology has enabled the world to stand together when natural disasters like drought strikes in a certain region and crops that once were native could now be imported from other parts of the world.
While, modernag.org added:
"Agriculture has always provided opportunity, a means to feed ourselves, trade, and create a better future for humanity. These factors will remain important but as we move forward, modern agriculture has another focus: our planet. As the industry continues to evolve, modern agriculture will strive to grow crops more efficiently. With every crop, every harvest, and every innovation—we must remember the guiding principle of finding more ways to use fewer natural resources."
For discovering more the power of modern agriculture, read on at:
https://modernag.org/energy-conservation/global-crop-going-local/?sf109750480=1
References:
3blmedia.com