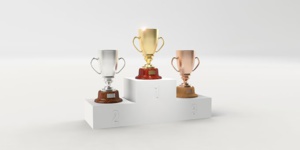 Dailycsr.com – 18 July 2017 – The "National CSR Awards" gets a rebranding on 2018 as the "Global Good Awards", whereby giving an explanation on the same, the Founder as well as the Chief Executive Officer of the Awards, Karen Sutton, stated:
"These awards were originally born out of an ideal that everyone should be changing their actions in work – and in their personal lives – in order to make the world a better place. After three highly successful years, I wanted the Awards' name to reflect that ideal more dynamically."
During a visit to the "Good Hotel London", who happens to be one of the award sponsors for this year, the "new name" was decided. While, Karen added:
"Good Hotel hosted a reception following our judging day at the Crystal back in March. It was a brilliant evening where we got a great insight into its profit-for-non-profit business model. Its multi-pronged approach to sustainability and community certainly got me thinking!"
Moreover, the Chief Executive Officer and the Founder of Good Hotel, Marten Dresen, said:
"I'm excited to see that Good Hotel is able to inspire other successful organisations and companies with its profit for non-profit business model. That's what it is all about, leading by example, inspiring others and eventually changing the way business is done. We believe all businesses should be social businesses and it's great to see that the Global Good Awards is joining that mission too."
Taking a "multi-faceted approach", the logo of Global Good Awards reflects the same through:
"'For People, Planet & Profit with Purpose'"
Following the change of name, the award is to turn "more inclusive", whereby it will reward "businesses, NGOs, charities and social enterprises" who "actively" acquire "#GlobalGood" achievements, while further new host of categories will also be introduced. In Karen's words:
"It's an exciting new phase for the Awards. We are driven by a cause to celebrate all those who are making strides towards a better world for people, the planet and the global economy."
Sutton made the first announcement of the change of award's name during the "gala dinner for this year's National CSR Awards".
References:
http://www.ethicalperformance.com