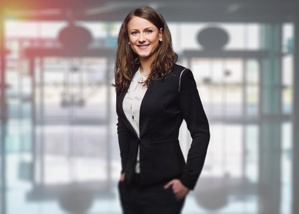 Dailycsr.com – 30 January 2018 – HP's chief sustainability and social impact officer, Nate Hurst, said:
"If you don't have diverse talent within your organization, or if women aren't playing a key role in driving innovation, you will not keep up with the external pressures and demands of an increasingly diverse and dynamic customer base".
Hurst leading the company's "sustainability and social impact work", observes that currently there is a "lack of gender equality" on a global scale which is an obstacle in the "business performance" and also affects "growth across all industries".
The said observation has been underlined by the 2018 report of "McKinsey Deliver Through Diversity", which stated that as per its findings increasing diversity quotients strengthens "financial performance". During an interview, Hurst shared personal views on the critical importance of women advancement in the field of technology and innovation, as it is the key to unlock "business growth". Moreover, the way to be undertaking by "every leader" to make it possible has also been touched upon.
When Michelle King asked Hurst:
"Why do you think gender equality is a critical business issue?"
Hurst's answer was:
"Diversity is really core to innovation. In today's business environment, true innovation really comes from businesses with a diverse employee base. We rely on top innovation talent to survive. Our diverse group of employees help us to identify opportunities as well as blind spots so we can serve a diverse customer base. Women make up such a large portion of our customer base now. Having diverse talent just makes our business stronger".
In order to see the entire interview, kindly visit the link provided below:
https://www.forbes.com/sites/michelleking/2018/01/26/want-an-innovative-business-start-with-gender-equality/#60315a2a2d63
References:
3blmedia.com