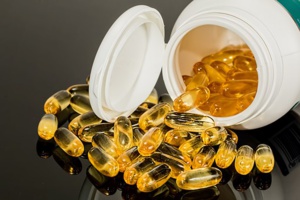 Dailycsr.com – 05 March 2017 – The historical practice of selling pharmaceuticals seem to be the most "contentious business practice", according to Tom Idle. Over the past fifty years, the sales representatives at the pharmaceutical sector received their compensation based on the "total number of prescriptions written", whereby the patients' specific needs were disregarded for this purpose.
The same trend is visible among the doctors, as they too were "paid" for representing and promoting a certain product or company. As a result, the pharma sector has earned the "widespread belief" that it is more concerned about its "profit" instead of the wellbeing of the patients. However, up till now, these traditional practices went "unchallenged".
GSK is a global healthcare company that brought about several "changes" in its marketing and selling procedures. Likewise, the sales representatives of GSK do not receive any compensation "based on individual sales targets", while the focus has been shifted on their "scientific knowledge of each product, their customer service feedback, and the wider success of the business".
Additionally, no doctors across the globe are paid for promoting GSK, besides the company also does not pay any "direct sponsorship" to any doctors for "medical education", as the education funding of GSK gets "determined by independent bodies". Tom Idle also informed that:
"Where healthcare professionals are paid – say, for non-promotional activity – the company says it is committed to disclosing those payments on an individual or aggregate basis. It has already been doing so in several countries, including Australia, Japan, the UK and the US, in line with local regulation".
While, the Corporate Responsibility's Director at GSK, Katie Loovis, added:
"Our staff now have a deeper understanding that being a responsible business is not just about what we do, but how we do it. By replacing the industry's old ways of working with totally new, modern commercial practices, we are able to better align the business with our purpose and the expectations of society."
GSK's tactics seem to work as a survey that included around "4,000 healthcare professionals" put GSK before every one in terms of "trust and customer value for the second time in a row". In the words of the Chief Executive Officer at GSK, Andrew Witty, recalling his beginning days at GSK:
"For 20 years, I spent my entire time trying to get a seat that was not behind the smoking row".
"The world was loading millions of people a year into metal tubes to get them to inhale cigarette smoke. Now we'd say that was shocking, but then it was normal. It's an example of how minds change, and industries have to change with the change of mind."
Witty believes that to bring in change in the marketing strategy, a company needs to focus of "modernising" rather than "building trust". As in the twenty first century, doctors need to directly interact with "a qualified physician" for gathering information about "new drugs" as oppose to listening to the lectures of sales representatives. Witty also added:
"The world does not stop turning. What happens is you start to have intelligent, mature conversations with your employees about what value really means to customers; what do your customers really need in a world where they are under pressure; how do you help a customer, a doctor make a better, more appropriate decision."
These new requirements of GSK is applicable to its collaborates along with "co-marketers and licensers of GSK products". In fact, Idle also reports that these new requirements of GSK goes beyond "ethics, trust and responsibility" and contributes towards "pure economic benefits".
Witty also concludes by asking:
"The real test to pass is not a lawyer test, it's a society question: is it right that the company who's selling you the product is paying you to talk about the product that they're selling you? Does that feel right? Does it create a perception? Our conclusion was that it did create a perception, and our conclusion was it was right to stop."
References:
http://www.ethicalperformance.com