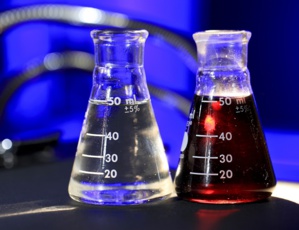 Dailycsr.com – 27 December 2016 – GOJO has been driven by the core business goal of safe chemistry, whereby its history with chemistry and safety had begun with the "Purell hand sanitizer" invention.
On a timeline, the Purell hand sanitizer story goes back to the Second World War period, wherein the co-founders of GOJO "Goldie and Jerry Lippman" came up with a "safer, more effective hand cleaner" as an "alternative" choice over the "harsh, carcinogenic chemicals" that were used by "Goldie and her co-workers". These harmful chemicals were used for removing the "carbon and tar from their skin" which stained the hands during the work in one of the "rubber factory in Akron, Ohio".
Taking the beginning steps thus, GOJO has ever since brought out "industry-leading hygiene solutions" that could be used in schools, hospitals and in other "professional settings", while the range included "hand sanitizers, soaps, wipes, skin lotions, surface disinfectant, dispensing products and electronic hand hygiene compliance monitoring systems".
In the year of 2013, GOJO set up a "sustainable chemistry and packaging policy" to act as a yard stick for "material selection" resulting in the elevation of GOJO's core products' sustainability profile. At present, more than thirty four percent of GOJO's worldwide sales feature "third-party ecolabels". The "Chemical Footprint Project" was introduced to GOJO in the year of 2014, whereby the project set a benchmark and promoted "corporate chemicals managements". Nicole Koharik writes:
"Chemical footprinting is the process of assessing progress toward the use of safer chemicals and away from chemicals of high concern to human health or the environment. A chemical footprint provides a benchmark to document the actions an organization takes to advance the use of safer chemicals in its products and manufacturing operations".
GOJO had the privilege of becoming a part of CFP's "pilot assessment" initiative, whereby seizing the opportunity as it presented itself, GOJO adopted CFP for shaping an industry framework for "better chemicals management". In the process, GOJO sought to establish "new stakeholder value" while "sustainable chemistry" occupied the place of "a top material topic" in GOJO's 2015's "materiality assessment".
Along with CFP GOJO moved from "addressing chemicals of concern" to a systemic approach that involved the entire portfolio of GOJO. Furthermore, Koharik, added:
"Additionally, participating in the Chemical Footprint Project has led to increased engagement with stakeholders throughout the company, across functions and with customers, suppliers and leading third-party advocates for safer chemistry.
"The conversation topics range from the changing paradigms of risk-based approaches compared to hazard-based evaluations, to the importance of protecting vulnerable populations, to data- vs. perception-driven assessments of risk."
GOJO has an aim of reducing fifty percent of its "chemical footprints" by the year of 2020. Keeping in line with this aim, GOJO has begun to phase out 'Triclosan', titanium dioxide, and parabens among others.
References:
ethicalperformance.com
www.greenbiz.com