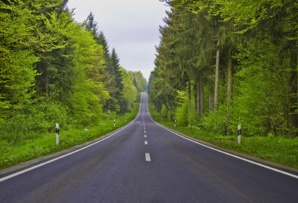 Dailycsr.com – 09 September 2016 – The Ray, known officially as the Ray C. Anderson Memorial Highway, stretched across eighteen miles connecting "exits 1 and 18 – from West Point, Ga., to LaGrange, Ga". For the year of 2016, the Ray, announced the "Georgia Department of Transportation" as the winner of the "North American Pollinator Protection Campaign (NAPPC) Pollinator Roadside Management Award".
It is a recognition bestowed upon "transportation agencies" who tops in "pollinator-friendly roadside practices", whereby contributing, probably in a significant manner, to boost "pollinator habitat nationwide", which also takes into account the imperilled habit and the species of monarch butterflies.
The landscape architect of GDOT, Chris DeGrace, received the first place in the annual conference of the "National Roadside Vegetation Management Association" that took place in Franklin, Tennessee. The same was presented by Laurie Davies Adams, the executive director of Pollinator Partnership. Over a span of fourteen years, GDOT planted around "2,700 acres of roadside wildflowers" across the road, wherein GDOT used "sales of wildflower-themed vehicle license plates".
Throughout the state, during the fall, GDOT distributed thousands of packets containing wildflower seeds which a mix of "regional native mix". In this manner, GDOT attempted to "educate, raise awareness and increase plantings". However, for the year of 2016, the seeds packets will be produced under the partnership of The Ray, while the packets will feature "a pollinator mix of regional native wildflower and pollinator plants".
References:
www.ethicalperformance.com