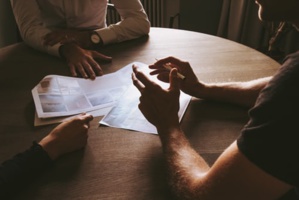 Dailycsr.com – 13 December 2019 – Unity Summit of "Change Philanthropy" takes place every two years and allows "philanthropic equity activists and allies" from all over to the country to come together. The organisation, Change Philanthropy works with its partners to spread knowledge, foster diversity and establish connections through "advocacy with an intersectional approach".

The above mentioned summit lasted over three days wherein "community organizers, activists and a variety of other change agents" shared about their "tireless work" of changing the world to make it a better place. Their stories were inspiring as they showed "innovative models" for supporting communities.

However, these "dynamic" leaders also feel bad about the fact that often philanthropy undermines the moments needed to build and bridge gaps. As a result, we see "theories of change" are not in line with the priorities practices in the communities while organisation are at times forced to "adopt ill-fitting" approaches yet supported by evidence for getting funds. The leaders shared their stories with "highlighted the inherent power dynamics and other norms of philanthropy" which limit the change that we seek.

All of these leaders of social change said in unison that it is not about funding but about participating as "co-strategists". FSG is one such strategy consultancy which is aware of its "co-strategists", yet John Harper has listed "three explicit opportunities" that every co-strategists need to seek:
"Seize small moments – The Fund for an Inclusive California shared how they now accept previously submitted proposals to other funders from prospective grantees. They also allow their annual convening that brings together grantees for learning and sharing to replace each grantee's annual report. A co-strategist acknowledges the elements of processes and systems within their control that hold inequities in place, and while large-scale change takes time, the co-strategist seizes small moments along the way to reduce barriers and disrupt the status quo.
"Build culture and narrative – A resounding theme from speakers was the importance of funding culture and narrative change in support of grassroots action and movements. As my FSG colleagues articulated in the Water of Systems Change, mental models and narrative are the foundational drivers of activity in any system, and until funders and grantees embrace this challenging work, any systems change effort will be temporary or incomplete. A co-strategist recognizes this central role of narrative in sustainable systems change and leverages all the tools in their toolbox—not just funding—to construct a more productive narrative.
"Leverage intermediaries – From efficiency in grantmaking processes to pooled funds for "untested ideas," there are many reasons for funders to partner with philanthropic intermediaries, yet leaders at the Summit spoke of a unique intermediary. They spoke of organizations like the Proteus Fund and Borealis Philanthropy, who have intimate knowledge, credibility and relational trust with the communities they support. Intermediaries both led by and ultimately accountable to the communities they represent. A co-strategist partners with these intermediaries to help ensure they're not reinventing the wheel or investing in passing fads. A co-strategist leverages these relationships to ensure their work is both additive and responsive".
Going beyond the above mentioned list, when funders turn into co-strategists, the commonly conceived notions of philanthropy gets disrupted, whereby initiative the drive for change in our mindset. Moreover, age or position is not a bar to be co-strategists. Be it a junior program officer, grassroots operators or strategy consultants, all can play this role.
For more information, kindly view the link provided below:
https://www.fsg.org/blog/three-ways-funders-can-be-co-strategists
References:
3blmedia.com