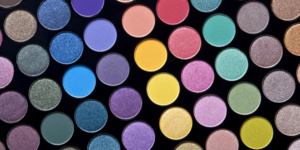 Dailycsr.com – 29 October 2015 – Looking forward to launch better sustainable beauty products for customers, the non-profit sustainable "Forum for the Future" urged the members of the beauty industry and personal care sector to join in the "new leadership group" that would drive towards this sustainable trend.
The Forum has invested in a "Beauty and Personal Care Products Sustainability project" for the last one year. This required intense work and support from "major retailers" like Walmart and Target, whereby this experiment has an "industry-wide" scope.
The project united the "entire value chain" ranging across various stakeholders, whereby it involved "ingredient manufacturers", customers, retailers and scientists as well. The aim of the initiative is to find the opportunities that lie in the beauty industry and the personal care sector whereby identifying the challenges and coming up with measures of overcoming them and moving towards "sustainable products on shelves".
The vice president of Walmart's Personal Care sector, Shawn Townzen said:
"Walmart is pleased to support this initiative that brings together members of the beauty and personal care industry to lead the sector toward permanent and positive change. We appreciate Forum's innovative work to change the system and invite suppliers and other retailers to join in this collaborative effort to put products on shelves that are both affordable and sustainable."
The Forum for the Future has come up with "a new think piece report" which is entitled as "Driving the Big Shift to Sustainability". The said report gives a detailed insight of the subject starting from the "process of bringing diverse stakeholders together" to arriving at the change on a global industry and market level.
Moreover, the report also gives an idea about the "steps" that were taken "throughout the in-depth system diagnosis process". In fact, it also highlights the "gaps" and the undiscovered opportunities in this line:
"These include the need to improve access to information across the supply chain, the lack of shared criteria to evaluate the sustainability of products, and the need to stimulate more innovation in key areas such as the development of new preservatives".
References:
www.ethicalperformance.com