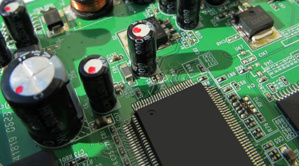 Dailycsr.com – 27 January 2016 – In an announcement Fortress Solutions revealed about its achievement of "distinguished R2:2013 certification". The said recognition has been provided to the company for creating its Leesburg location situated in Florida in respect to environment friendly terms.
The certification of R2:2013, the highest of its kind, otherwise known as "Responsible Recycling Certification", is awarded by looking at the "industry standard for responsible environmental, health, safety, and security aspects of electronics reuse and recycling". The recognition of R2:2013 sets a benchmark and is known worldwide.
The norm of R2:2013 covers a set procedure of "safety measures", besides enforcing the requirement of documentation for businesses that recycle and repair "used electronics". The maintenance and the development of the "R2:2013 standard" is looked after by "SERI", which is an "ANSI-accredited Standards Development Organization" for the same.
The General Manager of EVP for the Operations at Florida, Lisa Somerville, stated:
"We are proud to have achieved certification to the R2:2013 standard, rounding out our well-established quality, health & safety and environmental standards accreditations including TL9000, ISO 9001, ISO 14001 and OHSAS 18001. The R2:2013 certification was supported by a rigorous audit process that confirmed our commitment to the highest benchmark of environmental responsibility in the handling of used electronics."
Recently, in the month of November 2015, Fortress Solutions have acquired "Restor Telecom", whereby the said combination has become the "#2 market share leader in Telecom Equipment Repair and Refurbishment for the North American market". It is precisely for this reason that Fortress Solutions has been recognised by R2:2013 certification. Fortress Solutions also work on a worldwide scale and provides "logistics and repair" solutions to its clients, whereby it has its depots in over sixty five countries. It also has over thirty years of experience in supplying high quality certification, logistic and repair service, whereby gaining a reputation for the same.
References:
http://www.businesswire.com/