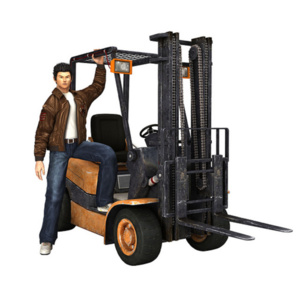 Dailycsr.com – 08 October 2015 – Ensuring more safety on the "forklift truck sites", the "Fork Lift Truck Association" has initiated a "nationwide drive" whereby it has been launching "month by month" its "Safer Sites initiative".
Talking about Safer Sites HSE informs that it introduces a "step by step" online "safety programme". The said programme can be availed by any firms who can easily "follow and implement" the same. For doing so, they need not take into consideration the scale of their operation or the number of forklift under their possession for that matter.
Every month, the website of FLTA releases "a new step in the programme" which has been published by the association. Till date, there have been six steps over a period of six month. In Health and Safety's words:
"Each step contains advice, guidance, resources and a series of practical tasks to make a forklift truck site safer".
The aim of the programme is to guide business organisations to reduce the "number and frequency" of the accidents that take place during the operation of forklifts; the programme also takes into consideration the "near misses". Likewise, there can be a collective initiation of "successful safety" between the companies. This way, a new business culture of frank, "blame-free incident reporting" can be developed.
After all, everybody should feel free enough to be able "to highlight dangerous practices without recrimination".
The beginning steps of the Safer Sites require appointing "a forklift truck champion" who is competent and willing enough to enthusiastically represent and "take the programme on site". For this very job, one needs to select a senior representative who will be able to "lead internal meetings and to steer changes through".
FLTA also provides a "self assessment checklist", with the help of which the champions can regulate and measure:
"...the site's working practices, operational procedures, maintenance routines and staff training levels".
Having done this exercise, he will be able to "save the answers" so as to present the same to the monitor the progress level as and when the programme starts to develop.
Furthermore, the Health and Safety informs that:
"The FLTA basics guide Safety4MOST and the HSE's approved code of practice for rider operated lift trucks L117, are foundation texts for the safety champion to read and share with truck operators, supervisors and managers".
References:
http://www.healthandsafetyatwork.com